Description
Product Details
The folding door with various practical performance, and as another choice for balcony, kitchen and living room combines the traditional and modern style. BUILTC.,Ltd will provide you with a reliable and authentic service.
Type

Aluminium Folding Door

Main Material

Aluminium Alloy

Glass Type

Single tempered glass

Double Tempered glass

Frosted glass

Other

Color

White,Black,Grey,Blue,Green

Any color for your choice

Size

Customized size

Application

Bedroom,Kitchen,Balcony,Living room,Study

Packaging

Air Bubble Film + Plastic Film

As per your specific requests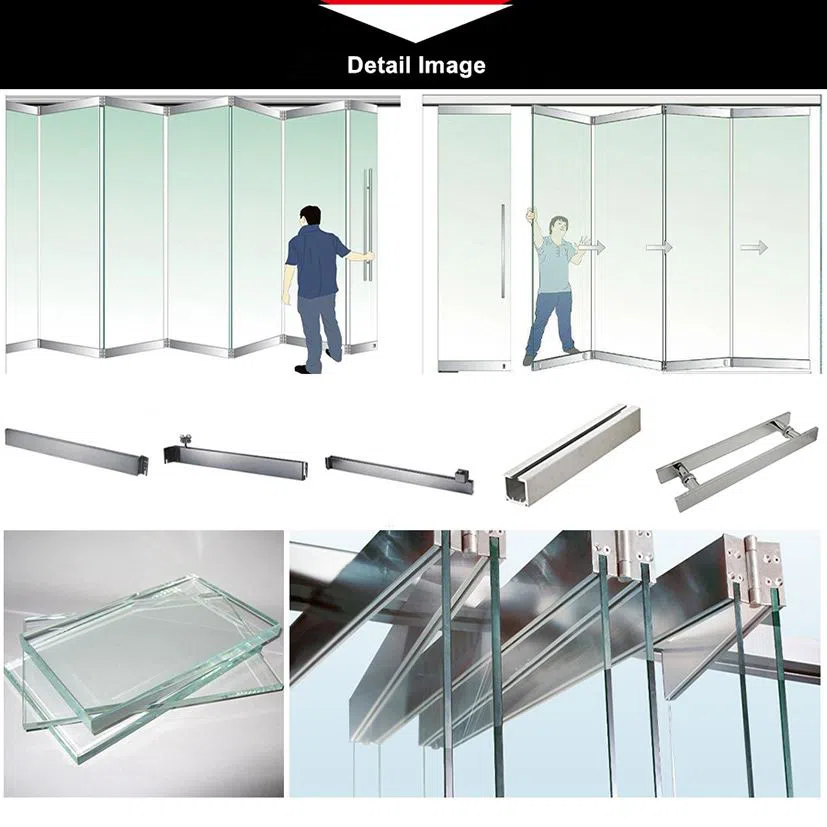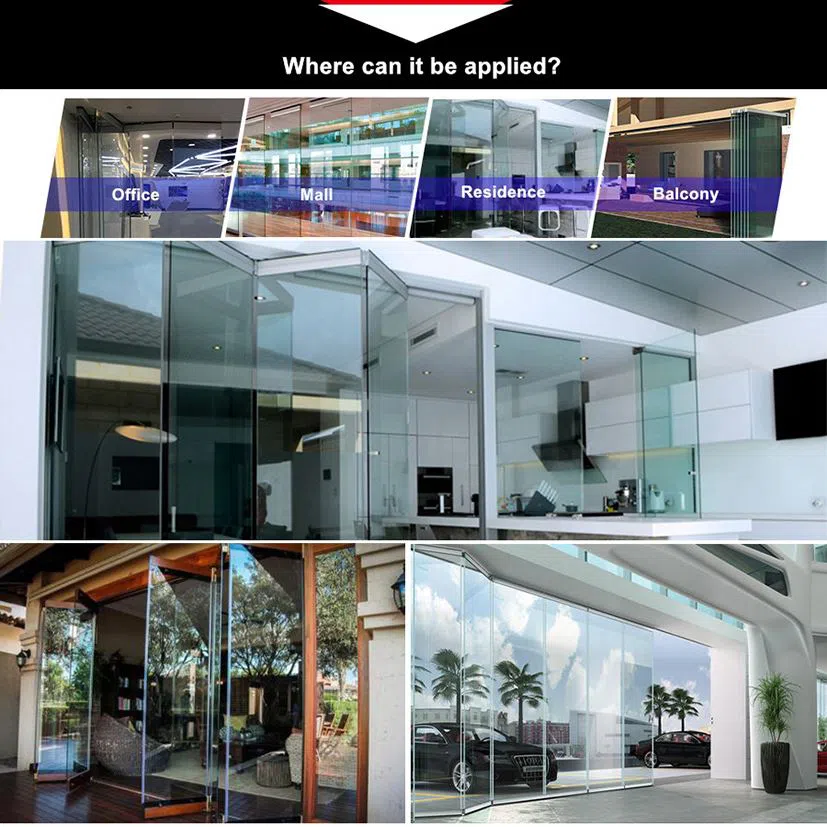 Excellent performance of heat insulation
The folding door has excellent performance of heat insulation and Sound insulation and noise reduction function with hard Aluminium frame and good glass. You can close the door to protect against cold air in the winter. The room will look very warm with a light yellow.
Heat insulation and moisture resistance
The Aluminium profile has been machining with powder coating or anodizing. The thickness of glass also meet the national building requirements. So the folding door has heat insulation and moisture resistance. Glass-strip sealing and glue-filling process of the glass to a large extent also helps with the heat insulation and sound insulation function.
Beautiful and light material
You will be more relaxed when opening the door with light frame. This is an advantage of the folding door distinguishing from other Aluminium doors. It means that whether old or young are able to open or close the door easily. Also, the appearance of the folding door that conforms to the aesthetic of architecture enriches the overall decoration.