Description
Product Details
Doors and windows are an important part of the house, taking into account the lighting, ventilation, sound insulation and heat preservation functions, belongs to the building envelope components.
With the development of technology and the diversification of aesthetic taste, the function of the flat door and the scope of use continue to expand, in addition to the usual application in the balcony, flat door is also widely used in the living room, bedroom, partition and other Spaces. And sliding door has contemporary feeling and aesthetic feeling, give consideration to the characteristics of flexible and open, very get the welcome of young people's home outfit.
Name

Aluminium Swing Door

Frame

Aluminium Alloy

Surface Finished

Powder coating or Customized

Glass Thickness

6mm thickness or Customized

Glass type

Customized

Color

Grey/Blue/black/White/Customized

Hardware

Top Brand Hardware

Packaging

Air Bubble Film + Plastic Film

As per your specific requests

Warranty

More than 5 years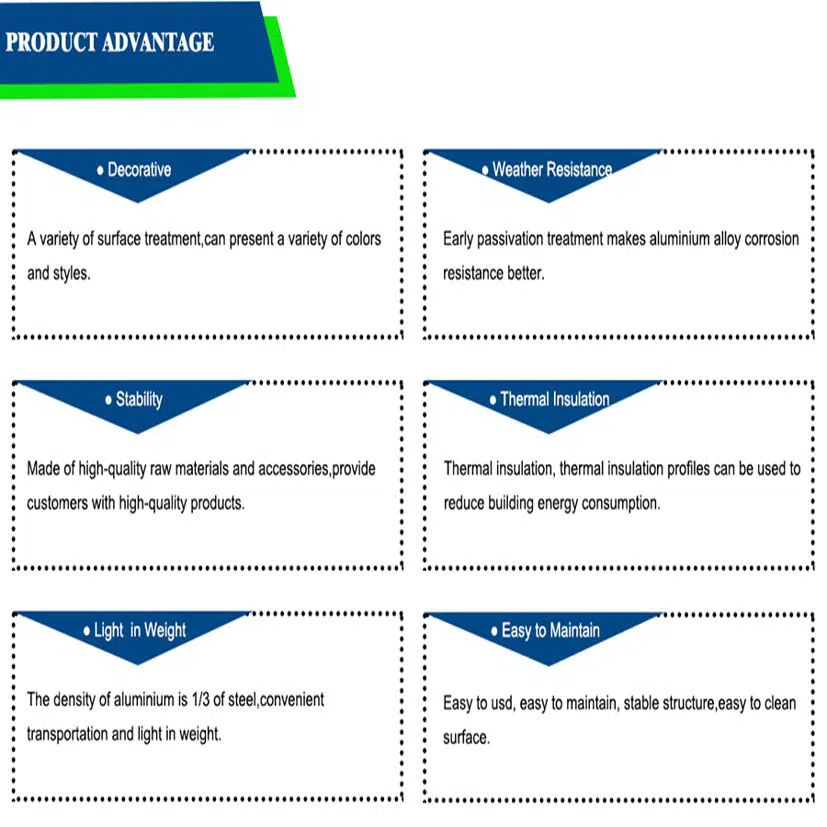 The design advantages of aluminum alloy swing door
1.The appearance of fashion: the use of popular concave arc on both sides of the approximate symmetrical design, more in line with people's aesthetic consciousness.
2. Insulating glass: The lighting rate and light transmittance are better, the safety is higher, the sealing is better, and the glass fogging and mildew are effectively prevented.
3. Stainless steel hinge: easy installation, the fundamental solution to the installation of hinge can not be added whole buckle cover and other phenomena, so that the door to achieve the effect of beautiful coordination.
The design characteristics of aluminum alloy swing door
1. Clear and bright appearance, excellent structural design, chic and delicate.
2. Adopts the principle of decompression, with three diene ethylene propylene (DPEM) sealing tape, which has better performance of sound insulation, heat insulation, waterproof and airtight.
3. Effectively hinder heat transfer.Using inside and outside lock design, easy to open, durable.
4. Equipped with double-sided tempered insulating glass, strengthen the sound insulation effect.Choosing famous hardware accessories.