Description
Product Details
1. Light weight and high strength: aluminum alloy doors and windows are hollow-core thin-wall composite sections, which are easy to use, light in weight, and have high bending strength.
2. Good sealing performance: the cross-sectional dimensions of aluminum alloy door and window profiles are accurate, and the processing accuracy is high. At the same time, with a good sealing material, the sealing performance is very good.
3. Beautiful appearance: After the surface of aluminum alloy is treated by anode electrochemical treatment, it can show bronze,golden, silver and other colors, you can choose the color arbitrarily to match different decoration styles
4. Strong corrosion resistance: the aluminum alloy oxide layer will not fade. Does not fall off, does not need to be painted, is easy to maintain, and does not need to be repaired.
Name
Aluminium Swing Door
Frame
Aluminium Alloy
Surface Finished
Powder coating or Customized
Glass Thickness
6mm thickness or Customized
Glass type
Customized
Color
Grey/Blue/black/White/Customized
Hardware
Top Brand Hardware
Packaging
Air Bubble Film + Plastic Film
As per your specific requests
Warranty
More than 5 years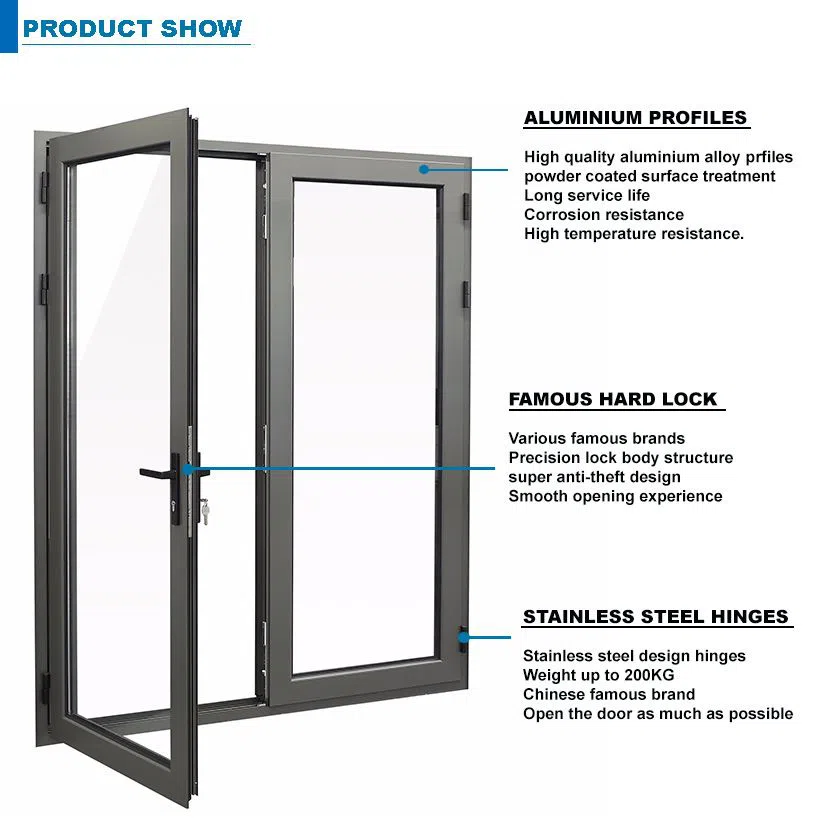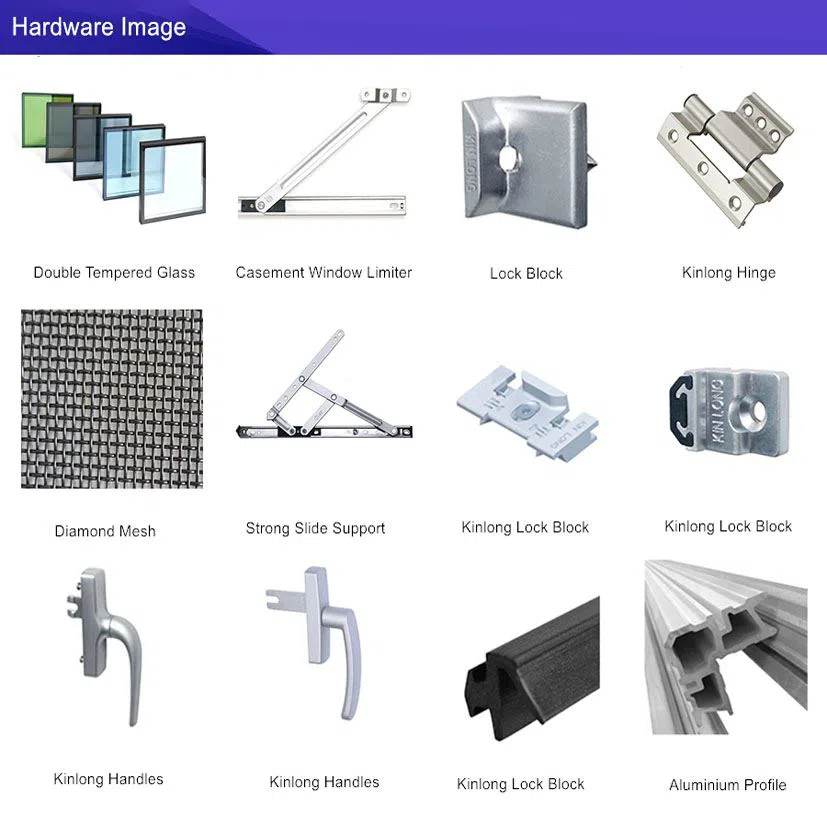 1.Aluminum alloy side-hung doors have high resistance to wind pressure, air penetration, and rainwater leakage;
2.Using broken bridge aluminum profile and hollow glass, it still has the advantages of good energy-saving effect and no frosting, no condensation, etc.
3.It can meet the needs of any high-end and high-rise buildings. It is an internationally recognized medium and high-end door product.