Description
Product Details
Shower room, a good tool for separating dry and wet. Use toughened glass, heat-resistant and cold-resistant, thermal insulation, no need to worry about glass breakage. High-quality stainless steel hardware. Don't worry even if you are in a humid environment like the shower room. Water retaining design at the bottom. Effectively prevent water overflow. Increase the effect of dry and wet separation.
Name

Shower cubicles

Frame

Aluminium alloy or frameless or SS 304/316

Appearance style

1.Square

2.Half- round

3.Diamond

4.Horizontal

Hardware

Top brand hardware

Glass thickness

8-10mm

Glass Type

Tempered glass

Glass finished

Clear, pattern, and frosted, etc.

Application

Hotel, apartment, and villa, etc.

Factory

Yes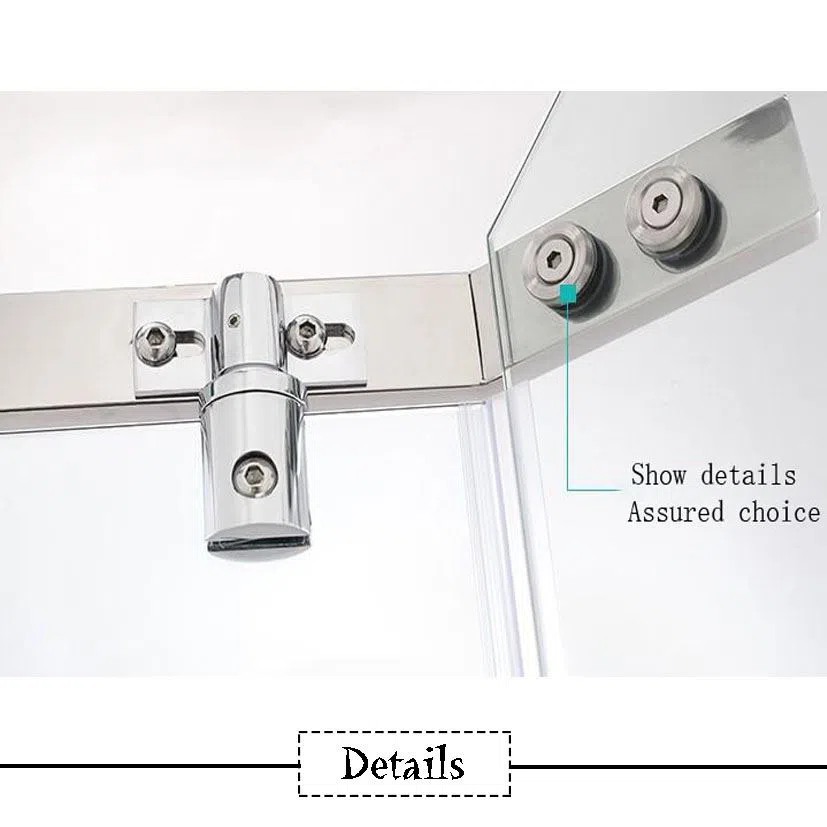 1.Pivot system
The main system pivot up and down system, zinc alloy base stylish square profile design, 15mm adjustable, the pivot system has passed 100,000 lift tests.
2.Hinge system
Brass or stainless steel hinges have passed 50,000 opening and closing tests.
3.Roller system
304 stainless steel bearings. The product has good quality and long service life. The wheels have been tested for 6,000 sliding back and forth.
4.Big roller
Popular design. The roller has undergone 100,000 sliding tests. Comes with a soft bumper.
5.Support bar
High-quality 304 stainless steel support rod. Adjustable size, customized
6.High quality hardware
304 stainless steel hardware and installation tools (hex wrench, etc.)