Description
Product Details
Shower cubicles :
Alone shower stall, contemporary household is opposite the requirement that defend bath establishment is taller and taller, a lot of families hope to have an independent wash bath space, but as a result of bedroom wholesome space is limited, can wash bath establishment and sanitary clean are provided in one room only.
Shower room makes full use of one horn indoors, divide shower range clearly with fence, form relatively independent wash bath space.
Especially glass shower room, while dividing a space, do not keep out the line of sight, transparent glass makes spatial vision decrescent, but reasonable planning a space.
Name

Shower cubicles

Frame

Aluminium alloy or frameless or SS 304/316

Appearance style

1.Square

2.Half- round

3.Diamond

4.Horizontal

Hardware

Top brand hardware

Glass thickness

8-10mm

Glass Type

Tempered glass

Glass finished

Clear, pattern, and frosted, etc.

Application

Hotel, apartment, and villa, etc.

Factory

Yes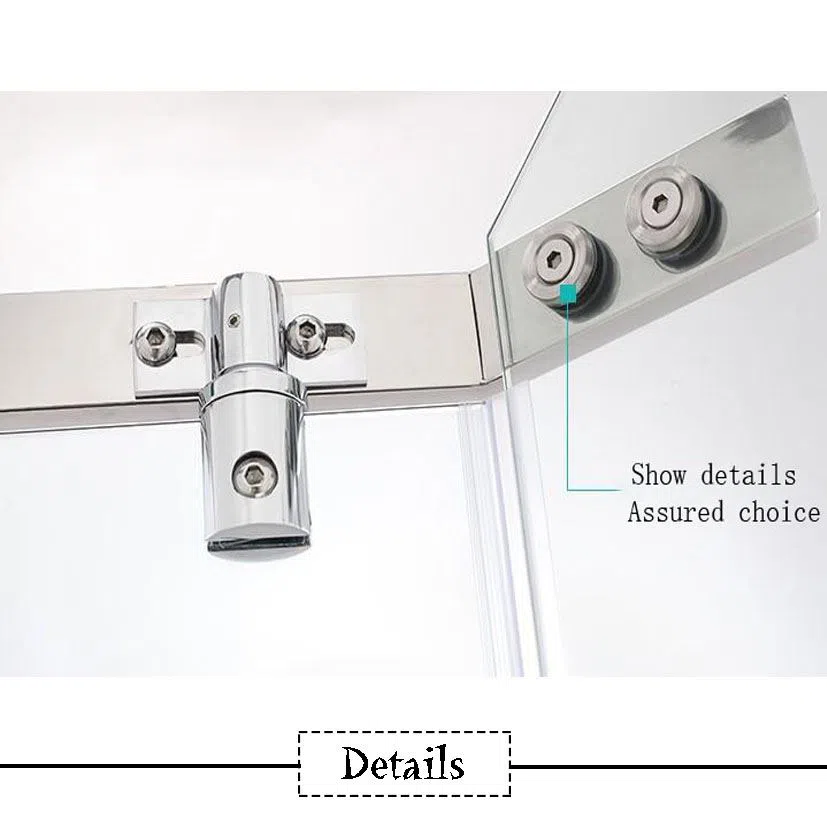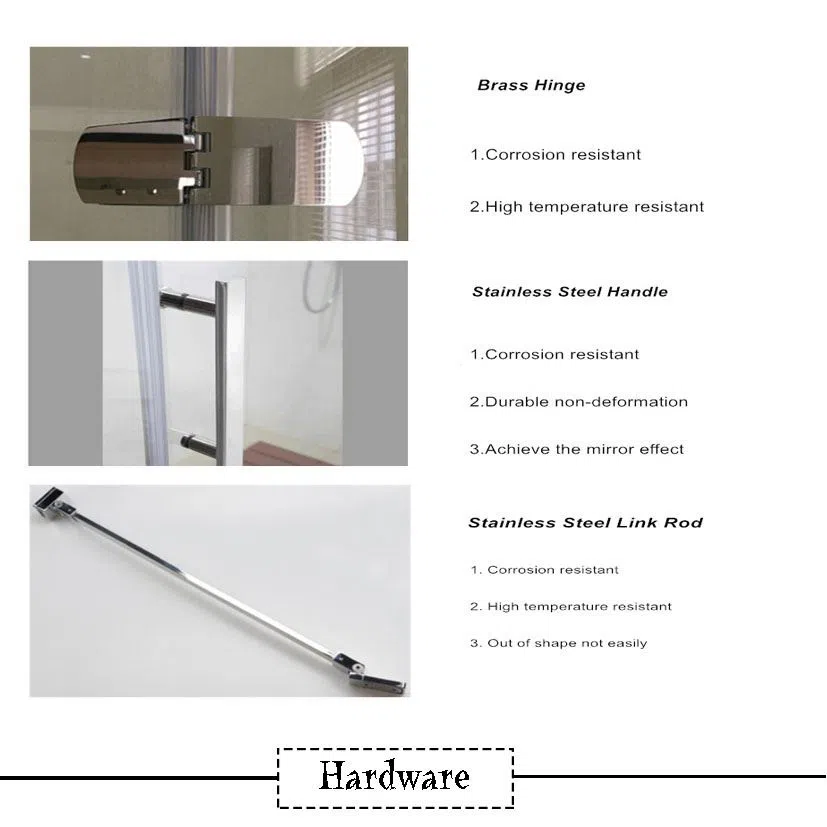 Advantages:
• Luxury 10-12mm thick tempered clear glass
• Advanced fully frameless heavy glass design
• Shower door offers effortless single sliding door operation with strong four wheel assemblies on stainless steel   hollow track
• Includes anti-splash threshold to prevent water spillage when sliding
• Reversible for left or right door opening installation
• All the hardware is made of high grade stainless steel 304
• 60" stainless steel top sliding track,custom length track is avaiable
• Luxury shower door with affordable cost, more styles for your choice
• Complete set including glass