Description
Product Details

The bathroom enclosed shower room is warm, moisture-proof, waterproof, easy to clean and maintain, and beautiful.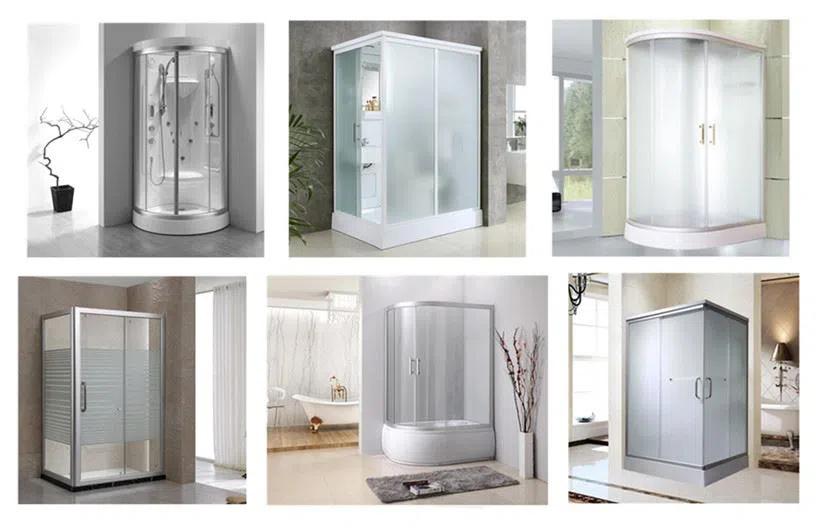 Product Introduction
Name

Bathroom Enclosed Shower Cubicles

Open Style

Pivot / Sliding

Size

Width/ Length/ Height

Components

Frame

A. Aluminum alloy or Stainless Steel.

B. 1.1-1.2mm thickness aluminum frame, can adjust 20mm for side profile.

C. Surface Finishing: Chrome, white, brushed, etc.

D. Features: Screw conceals design and decorative cover on the top.

Glass

A. 6mm tempered glass

B. 6-12mm thickness

C. Customize type, thickness, color.

Hardware

A. Chrome surface

B. Zinc alloy handle / stainless steel handle

C. Aluminum alloy rail bar

D. 304 stainless steel fittings

Delivery Time

30-45 days, according to order quantity and production season.

MOQ

1 Set
 Detail Show
● Brass Hinge
● Stainless steel handle
● Stainless steel connecting rod
● Stainless steel double pulley
● Others.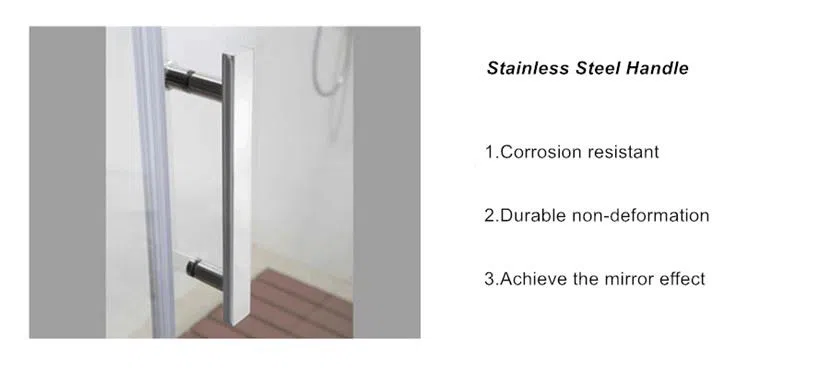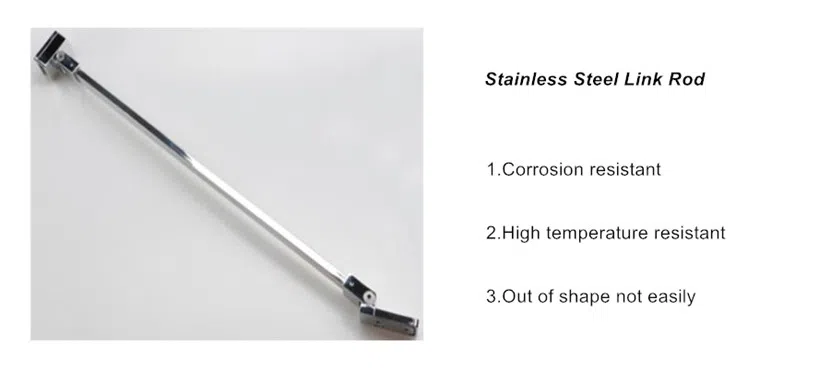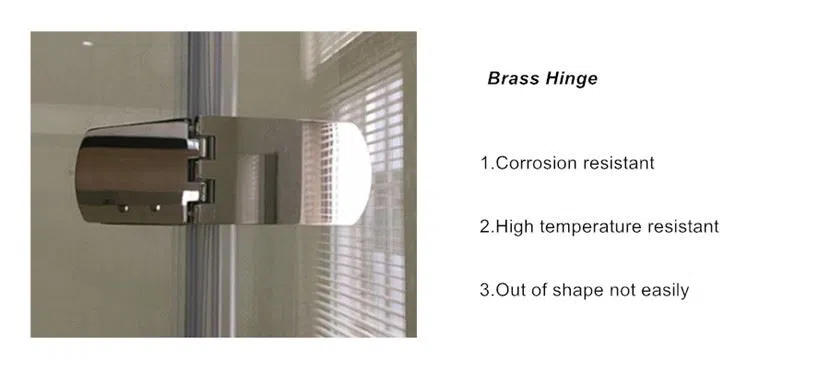 FAQ
Q: Do you have an installation program or send the installation team to the project site?
A: Usually, we provide you with installation drawings or installation guides. If necessary, we can send the installation team to the project site.
Q: Where is your factory and showroom?
A: We are located in Foshan City, Guangdong Province. We have a showroom in the factory. Welcome to visit us!