Description
Product Details
Different types of office glass partitions include: Offices with floor-to-ceiling glass partitions.
The advantage of these partitions is that they allow for views and visibility of the entire office.
In addition, the room is well lit and plenty of sunshine enters the room.For privacy reasons, the glass can be double glazed or frosted.A better idea would be to make art on glass while still providing enough privacy.This type of partition adds elegance and leaves an impression on the first sight of guests or clients upon arrival.It's a good strategy to attract customers.If there is such a partition in the reception area, it is best to put your sign and label line inside, as it is likely to be noticed by guests and customers waiting in the reception area.
Type
Aluminium Folding Door
Main Material
Aluminium Alloy
Glass Type
Single tempered glass
Double Tempered glass
Frosted glass
Other
Color
White,Black,Grey,Blue,Green
Any color for your choice
Size
Customized size
Application
Bedroom,Kitchen,Balcony,Living room,Study
Packaging
Air Bubble Film + Plastic Film
As per your specific requests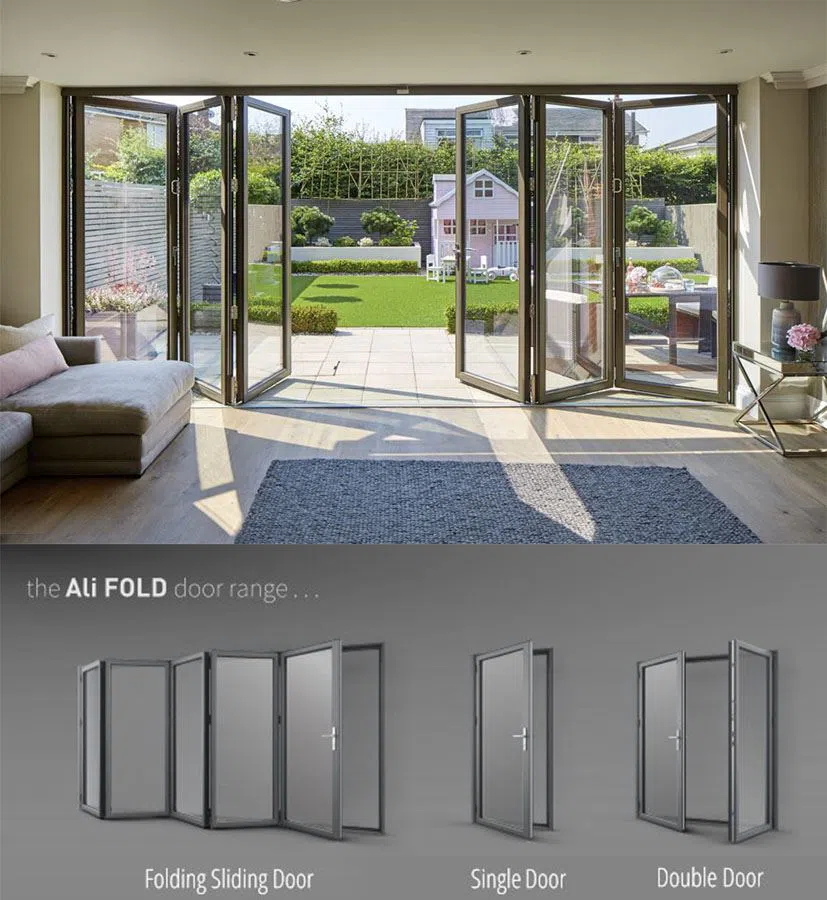 Glass Aluminium Bifold Folding Doors Windows Sliding Casement Aluminum Frame Multi-fold Double Glazed Modern Design
Aluminium Bifold / Folding Doors Windows are more than just stylish – they are manufactured to last and provide durable performance. The doors have been designed for a semi-commercial look with solid, quality frames, smooth folding operation and extensive design possibilities.
* Precision ball bearing roller/guide system for smooth operation and extended service life
* Top-hung (for new construction) or bottom rolling (for new and existing constructions) systems available
* Single-action lever handle operates a multi-point locking function
* Internally fitted, retractable flyscreen option available
* Wide range of configurations including the option for a service leaf and/or internal stacking function
* Full perimeter, continuous weather seals provide exceptional weatherproofing and acoustic performance