Description
Product Details
1. The door frame guiding groove has a separate structure, which can effectively prevent the opening and the anti-theft performance is high;
2. Large section design of the profile, the internal fan material adopts the integrated design, and the principle of equal pressure and decompression between the outer frame and the inner fan improves the airtightness of the door and
window and the torque resistance of the profile itself, the drop hammer impact, etc. Ensure that doors and windows are not easy to crack in cold regions;
3. The door frame adopts two-chamber design, strong rigidity and independent drainage cavity to ensure smooth drainage under any circumstances.
4. The four corners of the sash are made of stainless steel corner reinforcement, and the 45 degree angle is more precise;
Type
Aluminium Folding Door
Main Material
Aluminium Alloy
Glass Type
Single tempered glass
Double Tempered glass
Frosted glass
Other
Color
White,Black,Grey,Blue,Green
Any color for your choice
Size
Customized size
Application
Bedroom,Kitchen,Balcony,Living room,Study
Packaging
Air Bubble Film + Plastic Film
As per your specific requests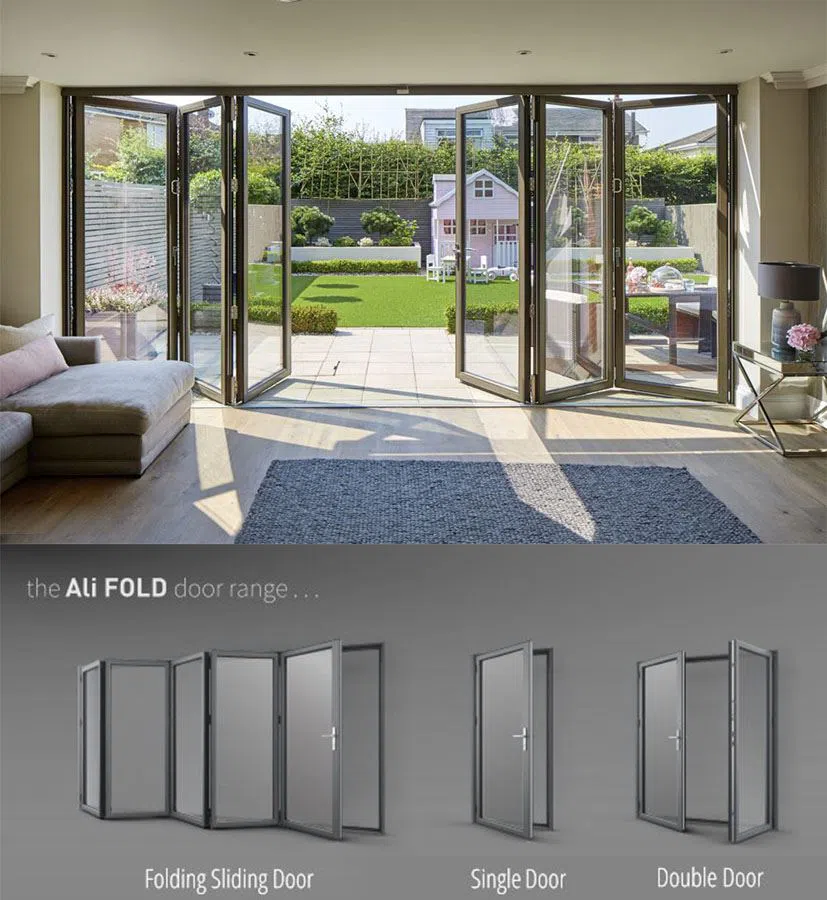 1.BT80 belongs to the system with Jane in the window, aluminium high strength is not easy to deformation, plastic small rounded corners, with the inside, etc;
2. The thermal insulation for double insulation 30 mm, make very good waterproof, sealing performance;
3. Three layer hollow glass, glass glue inside and outside, or multi-cavity structure, heat preservation sound insulation performance is good, quiet household space;
4 . profile powder coating processing, realize the colours, the view outside the window fashion, durable.