Description
Product Details
Aluminium Glass Folding Door: The aluminum alloy glass sliding folding door adopts high-quality pulleys, the noise is low when sliding the door, and the sealing performance is improved when the door is closed. The anti-swing design of the upper rail is flexible, dustproof and strong.
Name/Model

Aluminium Alloy Folding Door

Size

Can be customized

Frame

T5-6063 high quality aluminium profile

2.0mm thickness profile

Black powder coating /other color and surface finish

Glass Choice

Clear tempered glass/reflective glass/frosted glass/low-e glass/other

5mmm,6mm,8mm,10mm,12mm single glass

5+12A+5mm/6+12A+5mm double glass

5+6A+5+6A+5mm triple glass

Other glass color,type and thickness you need

Hardware

China top brand: KINLONG and 3H brand/can be customized

Guarantee

Usually 10years

Application

Commercial building: Office building, shopping mall,hotel, school,etc

 

Residential building: Villa,housing estate,etc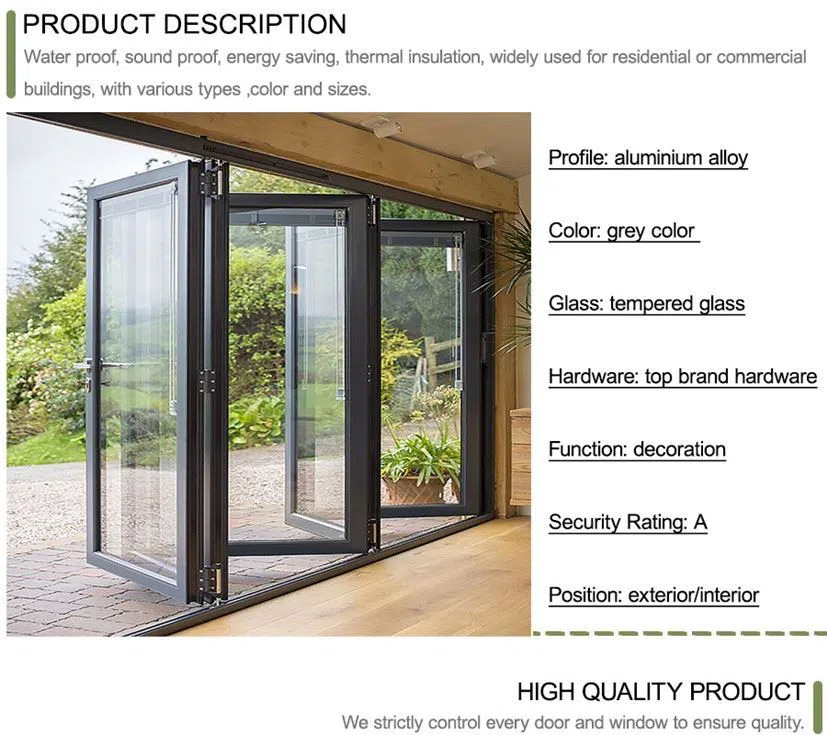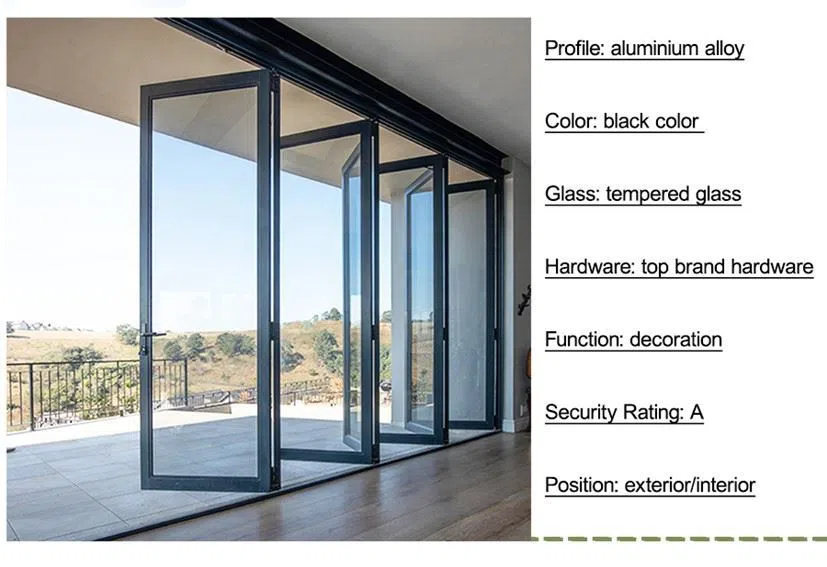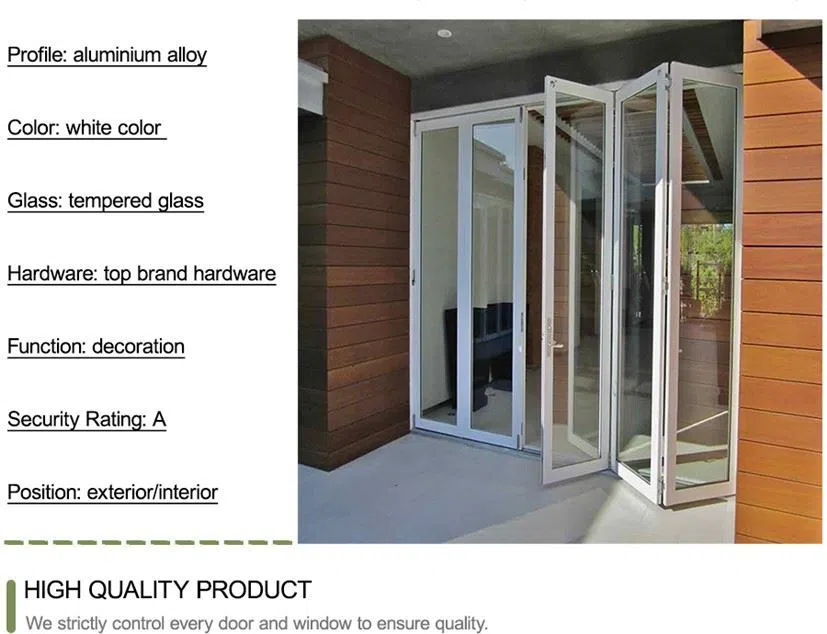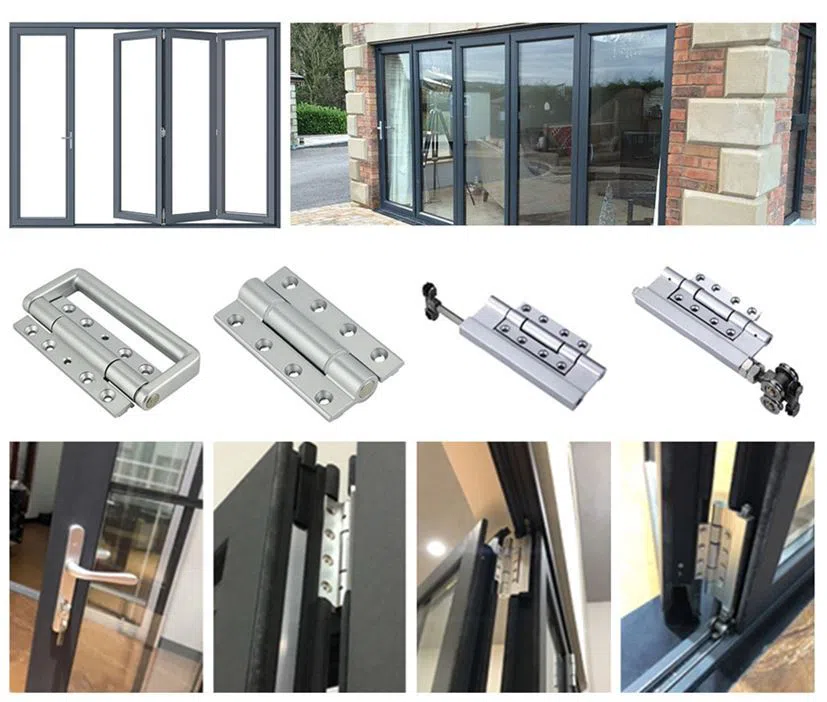 How to judge whether the purchased product is a high-quality product?
1, First of all, it can be determined by looking at the surface quality of doors :
Therefore, obvious damage, chromatic aberration, aluminum chips, burrs, stains, etc. can be seen on the decorative surface of aluminum alloy doors and windows. The surface quality of the aluminum alloy door directly affects the decorative effect of the entire wall after installation.
2, Secondly, check whether the product size deviation is small:
The size deviation of aluminum alloy door and window frames should be the smallest.
3, Three, you can check aluminum alloy door and window components:
The connection of aluminum alloy door and window parts should be firm, and corrosion-resistant filling materials should be used to seal and waterproof the connection parts.
4, Fourth, you can check the degree of sealing of the door:
The contact between the aluminum alloy door and window sealing strip and the glass and the glass notch should be smooth, no curling, falling off, no obvious gap between the fan and the frame when the door and window are half closed, and the sealing strip on the sealing surface should be in a compressed state.
5, Finally, you can check the accessories used:
Choosing high-quality accessories can extend the life of the product.