Description
Product Details
Easy installation, especially the quick installation of aluminum frame, greatly reduce the difficulty of installation, let people want to do it at home.
Chrome plated roller brakes, soft closing – Use better quality chrome plated roller plugs, even for soft closing, to reduce buffering that brings opening and closing doors.
The nuts are elegantly designed so that any exposed screws are covered.
Chrome-plated slipper plugs and aluminum bar frames give the shower room a luxurious appearance, effectively blocking the door and preventing water from flowing out.
Wheels can slide sensitively, double up and double down, long service life, reasonable price.
Use 304 stainless steel shower door handle, suitable for all types of shower room.
Product element
Name

Shower cubicles

Frame

Aluminium alloy or frameless or SS 304/316

Appearance style

1.Square

2.Half- round

3.Diamond

4.Horizontal

Hardware

Top brand hardware

Glass thickness

8-10mm

Glass Type

Tempered glass

Glass finished

Clear, pattern, and frosted, etc.

Application

Hotel, apartment, and villa, etc.

Factory

Yes
Product display and details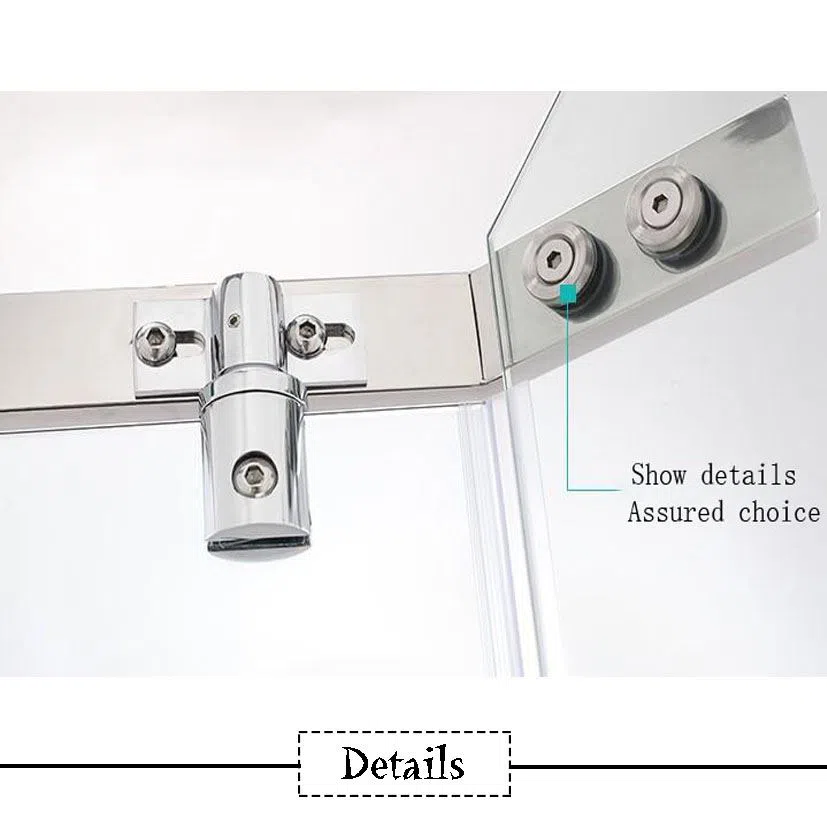 Product advantages:
The frame of shower room is made of high quality aluminum with high purity and durability. In addition, the frame can be flexibly adjusted (1-2cm). This user-friendly design makes installation easier.
Toughened glass uses the same process to produce toughened glass for automobile windshield, bearing capacity is strong, not beaten and trampled. Thickness 6-12mm optional.
Easy to clean In order to ensure the cleanliness of the glass, we will use easy cleaning liquid before shipping all the glass clean, so that the shower room to keep clean, easy cleaning layer more durable. What's more, it's antibacterial and stain resistant.