Description
Product Details
Easy to operate: change the Angle of the handle to achieve a variety of open functions.
Beautiful and neat: the hardware and linkage mechanism are hidden in the hardware groove of the doors and Windows, standardized and serialized, convenient maintenance.
Glass: all the glass are made of the original glass processing, the standard configuration is 5mm+27A+5mm hollow double tempered light sheet, sound insulation and heat insulation effect is remarkable.
Type

Aluminium Folding Door

Main Material

Aluminium Alloy

Glass Type

Single tempered glass

Double Tempered glass

Frosted glass

Other

Color

White,Black,Grey,Blue,Green

Any color for your choice

Size

Customized size

Application

Bedroom,Kitchen,Balcony,Living room,Study

Packaging

Air Bubble Film + Plastic Film

As per your specific requests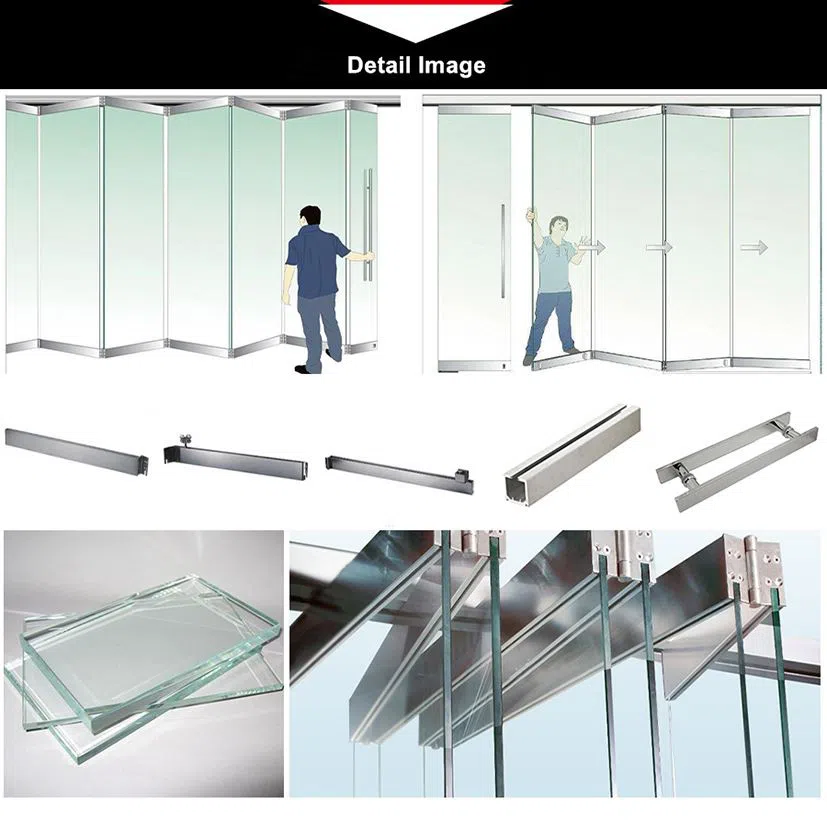 Advantages:
1.Aluminium folding door can be used single fan flat open + multi-fan folding or multi-fan folding;
2.Can be used with outdoor anti-theft rolling shutter door, effective anti-theft and good heat insulation performance;
3.Adopt hollow glass structure, multi-cavity structure design, can effectively sound insulation, heat insulation;
4.Beautiful and luxurious door, open inside and outside two-way use, effective use of indoor and outdoor space;
5.The double-wheel structure with track and automatic adjustment makes the push and pull smooth and light, without noise;
6.The open space of door fan is 100%, and the ventilation effect is good.