Description
Product Details
Feature:
1. High strength 6mm/8mm tempered glass, CCC and European standard CE certification.
2.1.2 High strength space aluminum, no deformation of wall thickness, no impurities on the surface, elegant appearance.
3. The parts are connected with waterproof adhesive strip processing, without using glass adhesive, completely waterproof, easy to install.
4. Specially designed hardware parts, front and back, left and right adjustment function, precision installation without leakage.
5. New technology mute wheel design, reasonable structure corrosion resistance, smooth sliding, light and silent.
Name

Shower cubicles

Frame

Aluminium alloy or frameless or SS 304/316

Appearance style

1.Square

2.Half- round

3.Diamond

4.Horizontal

Hardware

Top brand hardware

Glass thickness

8-10mm

Glass Type

Tempered glass

Glass finished

Clear, pattern, and frosted, etc.

Application

Hotel, apartment, and villa, etc.

Factory

Yes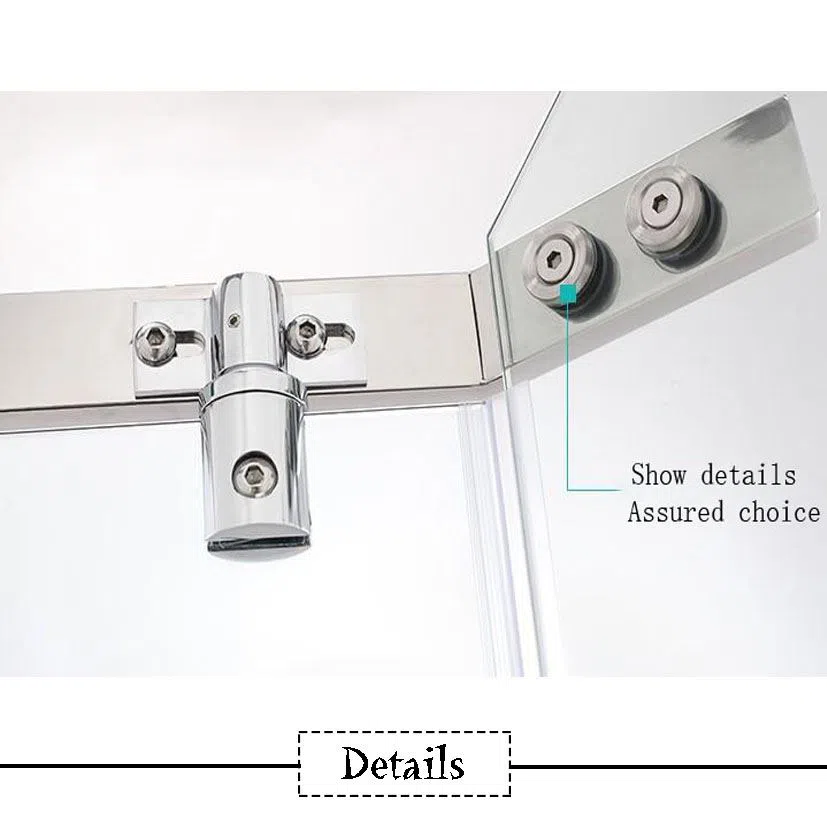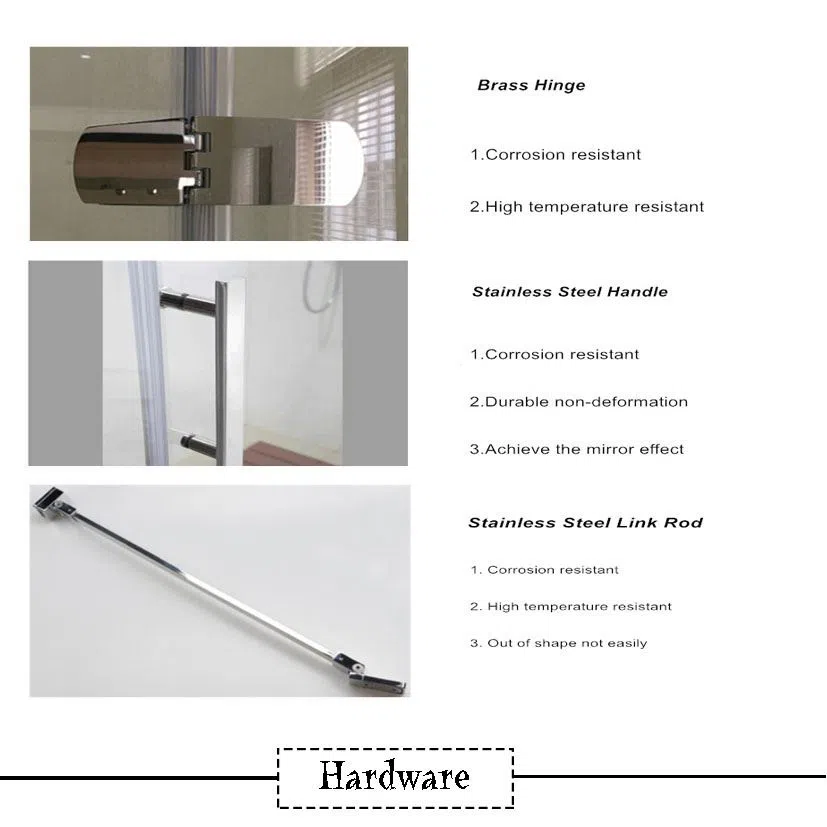 Advantages:
1.Can divide an independent bath space.
Toilet of our country dweller residence and washroom close together mostly, room of installation bath is more reasonable choice.This can create a relatively independent bathing space to avoid mutual influence to facilitate daily life.
 2. Save space.
The space of some domestic toilet is small, install not fit bath crock, and shower cubicles can save many Spaces.
 3.With a shower room, the water will not splash to the outside when using the shower head to wet the ground of the whole toilet.
 4.in winter, the use of the shower room can also play a role in heat preservation.Water vapor is gathered in a narrow space, the heat will not be lost quickly, let a person feel very warm.And if the bathroom is larger, and there is no shower room, even if there is heating, also often feel very cold.The shape of the shower cubicles is rich and colorful. In addition to having the function of washing bath, it is still a very good decoration.