Description
Product Details
| | |
| --- | --- |
| | Product description |
All 304 stainless steel design, stable atmosphere, simple fashion;Non-rust pulley with circular track, silent design, smooth push and pull;Against the wall has a strong waterproof elastic rubber strip sealing;Good waterproof leakage structure. Glass thickness: 8-12mm fully toughened safety glass.
| | |
| --- | --- |
| | Product elements |
Product Name

Shower cubicle

Frame

Aluminium alloy or frameless

Appearance style

1.Square

2.Half- round

3.Diamond

4.Horizontal

Hardware

Top brand hardware

Glass thickness

8-10mm

Glass Type

Tempered glass

Glass finished

Clear, pattern, and frosted, etc.

Application

Hotel, apartment, and villa, etc.

Factory

Yes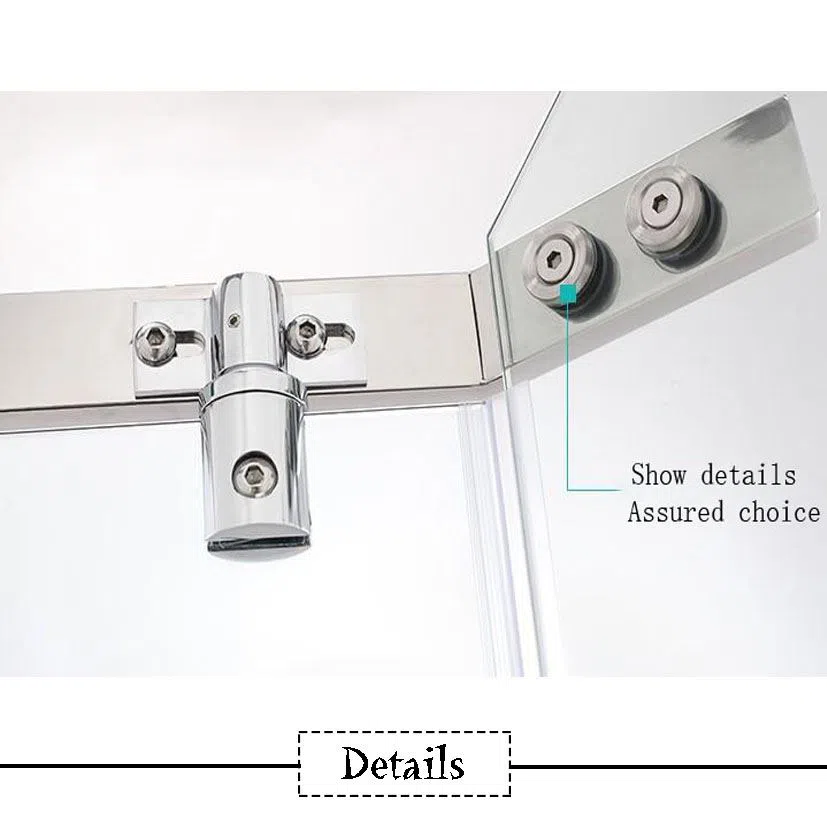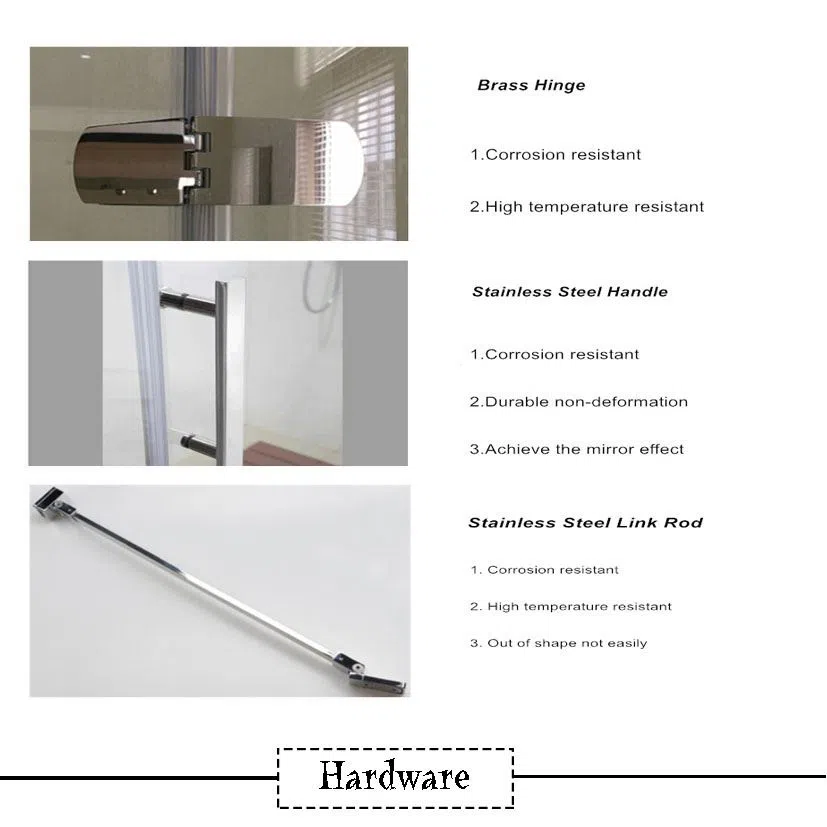 | | |
| --- | --- |
| | Advantages |
1.Easy to clean. Easy cleaning effect (the contact Angle between the water droplets and the glass surface is 102-109 degrees, not stained with water, only need to wash with clean water after each shower.
2. Good pressure resistance.High water pressure by 60Bar.
3. Green environmental protection.Selection of high quality glass to ensure the product green environmental protection.
4.Anti – ultraviolet technology.
5.Good durability.The glass of shower cubicles use the international technology, the glass surface forms the special high silicon network structure, can keep the glass bright and clean for a long time.
6.Anti-yellowing.The glass prevents direct contact between organic cleaning liquid and glass surface, and the stain liquid cannot penetrate into the glass interior, effectively preventing the corrosion, aging and yellowing process of glass.
7.Strong temperature resistance shower room temperature resistance is strong, temperature tolerance up to -60℃ ~ +380℃.
8.Shower cubicles surface optimization, avoid dirt stains adhesion and bacteria and mold breeding, effectively extend the cleaning time and service life.