Description
Product Details
Aluminum folding door
· Our aluminum alloy folding doors are not only stylish in design, but are also high-quality products that have been screened through multiple tests.
· The advantage of aluminum alloy folding door is that it is not restricted by the fixed panel.
· It can be opened and closed arbitrarily, and can be moved to the side after opening, which can save space.
Type
Aluminium Folding Door
Main Material
Aluminium Alloy
Glass Type
Single tempered glass
Double Tempered glass
Frosted glass
Other
Color
White,Black,Grey,Blue,Green
Any color for your choice
Size
Customized size
Application
Bedroom,Kitchen,Balcony,Living room,Study
Packaging
Air Bubble Film + Plastic Film
As per your specific requests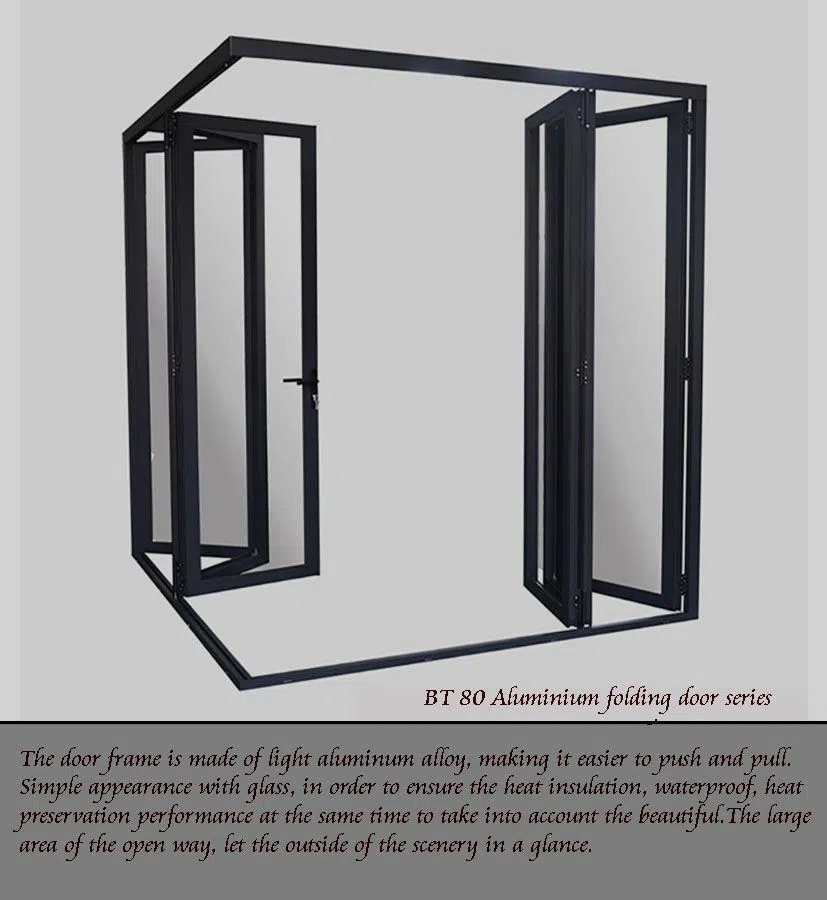 Guide pin The guide pin of the sliding door enters the panel frame, making it easier to assemble.
Swing control system The polyurethane wheels installed on the door frame generate friction when they come into contact with the floor, helping the door not to swing by itself. (Optional according to requirements)
The lock support, painted on the same polished frame, also serves as a door handle to open the door. The latch is aligned on the outside of the lock support.
All the sliding parts and frame parts of the upper thin rail are hidden in the rail, making the visual experience more comfortable.