Description
Product Details
Aluminium Alloy Sliding Door Supplier:Specializing in the production of aluminum doors and windows, with rich export experience.Our company mainly exports aluminum doors and windows, and its products meet the export inspection standards of many countries. With a strong sales team, design team and production team, we provide customers with high-quality aluminum doors and windows products and high-quality after-sales service.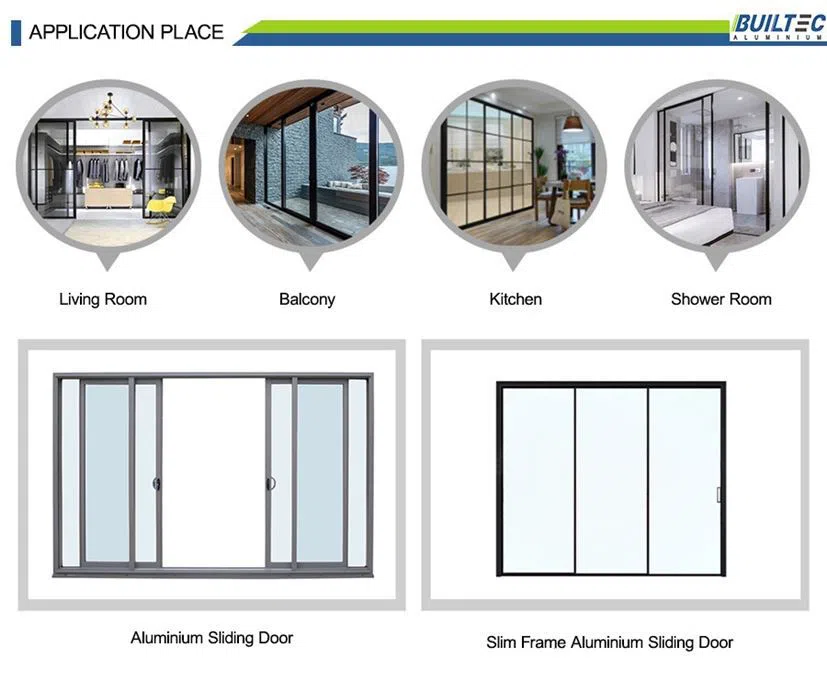 ◆High-quality Aluminum Alloy Material:
environmental protection, moisture-proof, waterproof, non-deformation, acid and high temperature resistance are the characteristics of our aluminum alloy doors and windows.
◆Exquisite Craftsmanship:
high-quality appearance.
◆High-quality Hardware Accessories:
our doors and windows are made of high-quality hardware accessories, which are stable and durable
◆Tempered Glass:
high safety factor, diverse styles and colors
◆All are customized products, please send drawings or sample drawings or special requirements, we will provide you with suitable product information and the most competitive price.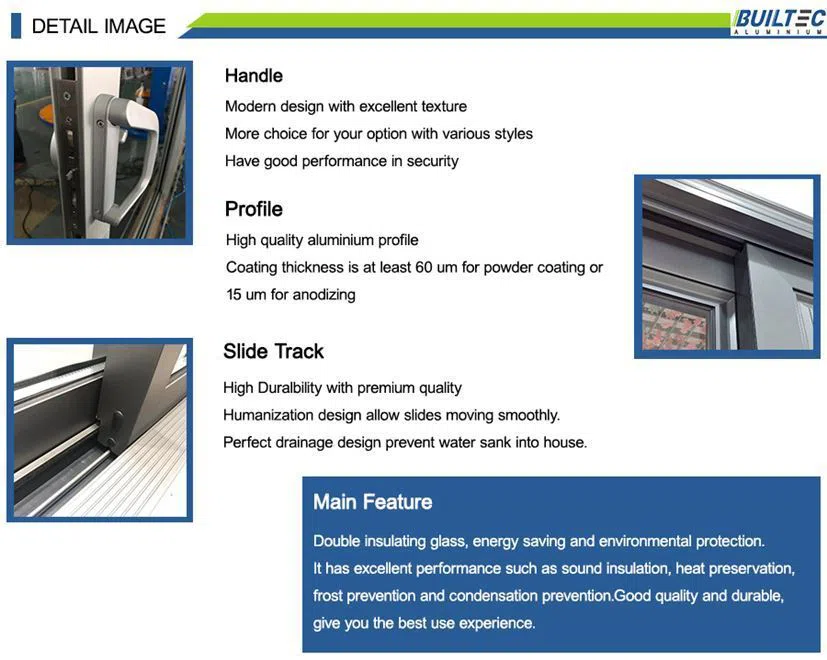 Order process(Aluminium Window and Door Project):
1, Provide product requirements and inquiry.
2, Confirm the order and pay the deposit.
3, Production-Pay the balance.
4, On time delivery.
5, After-sales service.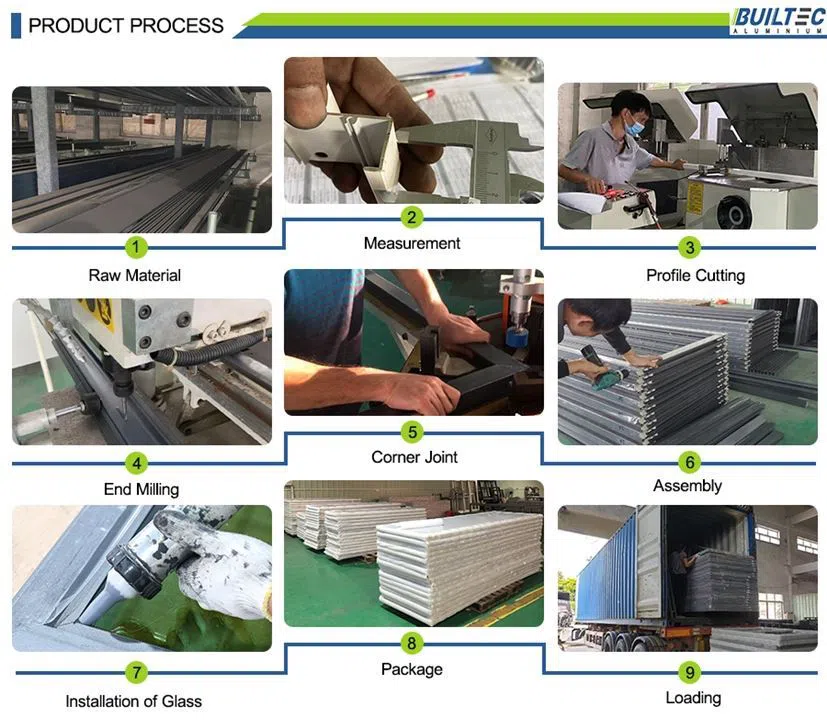 We produced Aluminium Casement Window /Aluminium Sliding Window /Aluminium Top Hung Window /Aluminium Swing Door /Aluminium Sliding Door /Aluminium Folding Door /Glass Door / Stainless Steel Railing and Glass /Shower Cubicle /Office Partition Wall and other various products, welcomed the links!