Description
Product Details
Features of shower cubicles:
1.High strength 6mm/8mm tempered glass, through the CCC national and European standard CE certification.
2.1.2 High strength space aluminum, no deformation of wall thickness, no impurities on the surface, elegant appearance.
3. The parts are connected with waterproof adhesive strip processing, without using glass adhesive, completely waterproof, easy to install.
4. Specially designed hardware parts, front and back, left and right adjustment function, precision installation without leakage.
5. New technology mute wheel design, reasonable structure corrosion resistance, smooth sliding, light and silent.
Name

Shower cubicles

Frame

Aluminium alloy or frameless or SS 304/316

Appearance style

1.Square

2.Half- round

3.Diamond

4.Horizontal

Hardware

Top brand hardware

Glass thickness

8-10mm

Glass Type

Tempered glass

Glass finished

Clear, pattern, and frosted, etc.

Application

Hotel, apartment, and villa, etc.

Factory

Yes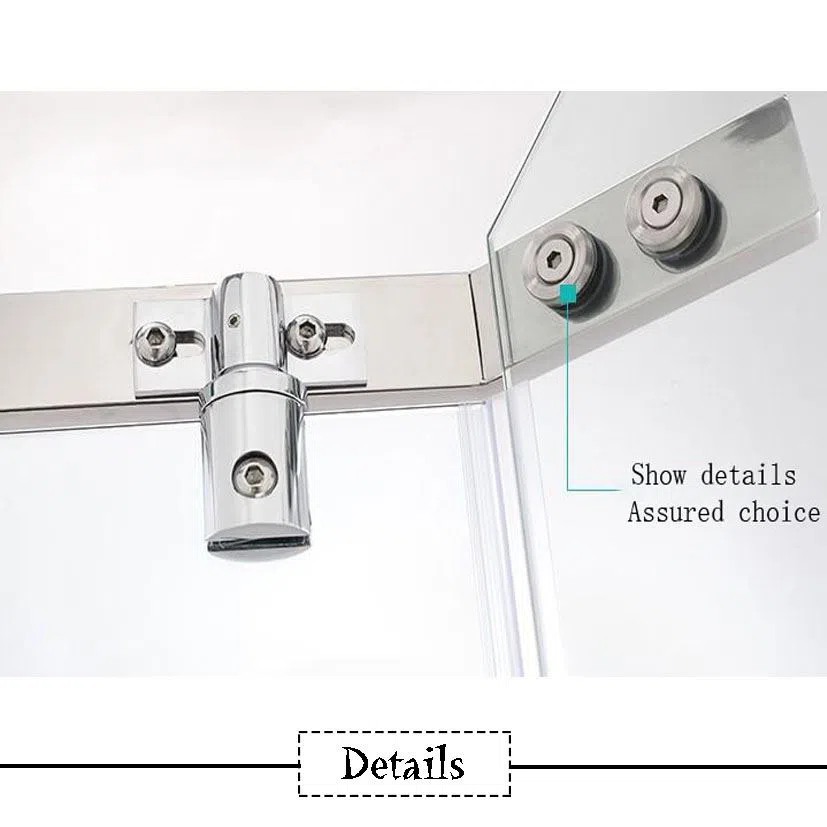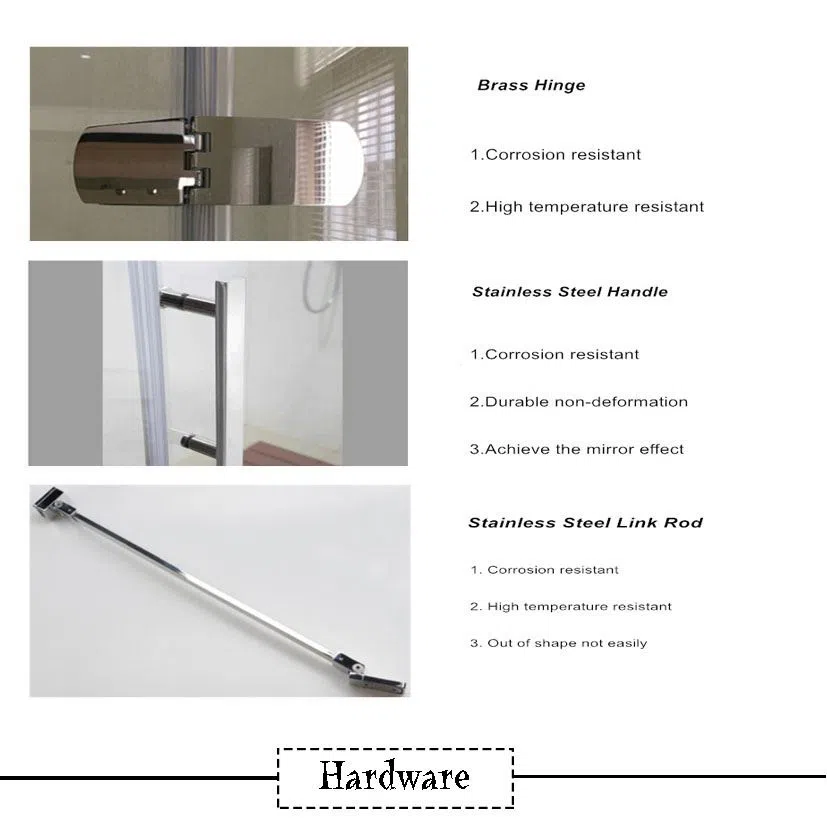 1.Dry and wet separation function
Household decorates increasingly luxurious while to toilet also request can distinguish dry area and wet area, shower is completed in wet area, do not affect dry area function, need not clean the floor to do sanitation immediately after every shower.
The watertight sex of shower room is strong, avoid dirty water to leak outside, ensure whole bedroom is dry, prolong the life that decorates and bathroom household.
The high-quality goods of the open mode that human nature design towel pole and clean clothes deposit is worn, after shower is finished, you fatigue is exhausted release, clean dry and cool ground walks into the bedroom directly.
2. The function of keeping warm and safe
As a result of gas or the intervention of natural gas water heater daily life, its safety asks shower is well ventilated.Simple shower room can be installed on the shower roof bath master lamp, to achieve in the case of good ventilation to ensure that the shower during the function of warmth.
In the meantime, shower room used the high grade toughened glass with very strong ability to fight cold heat shock, assured the itself quality of the product thereby, easy clean, healthy and relaxed.