Description
Product Details
Foshan Builtc Co., Ltd. has a variety of products.Handrail types are aluminum alloy frame railings, 304 stainless steel frame railings, glass frameless railings and so on.The professional team can meet the needs of different sizes and types of guests.High quality logistics enables products to reach their destination faster.
Product Name

Stainless Steel Railing

Material

Stainless Steel 304

Surface Treatment

Polish/Mirror

Hardware

All will be provided,including screws

Glass

8mm Tempered Glass

12mm Tempered Glass

Or without glass

Applicable places

Villa/Apartment/Hotel/School/Hospital

Trade term

FOB(Guangzhou/Shenzhen/Foshan

Payment term

T/T, L/C

MOQ

50 Meters or other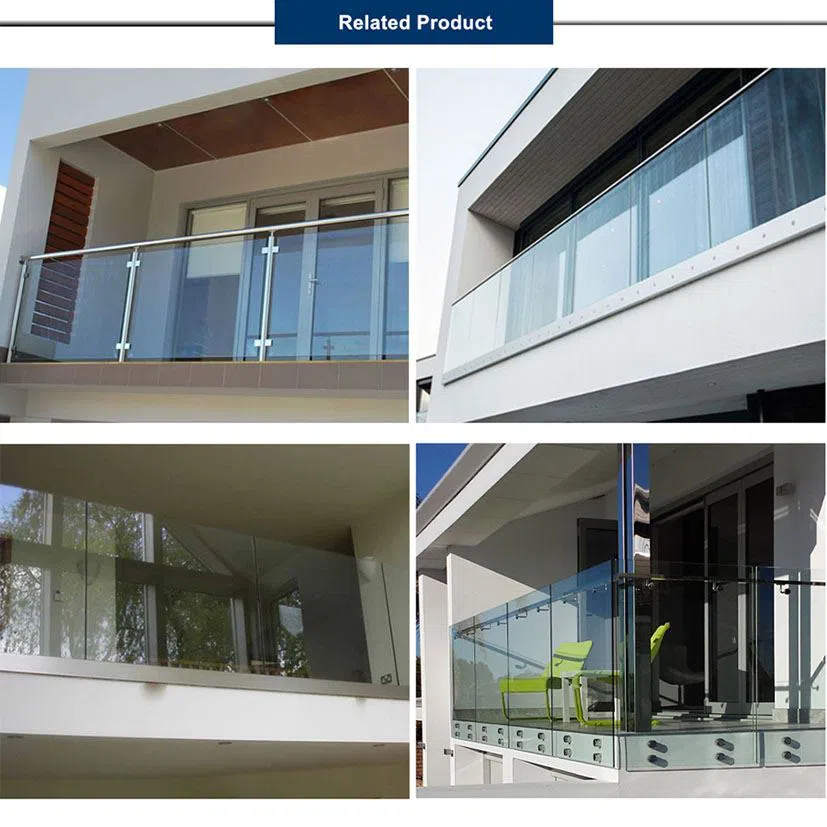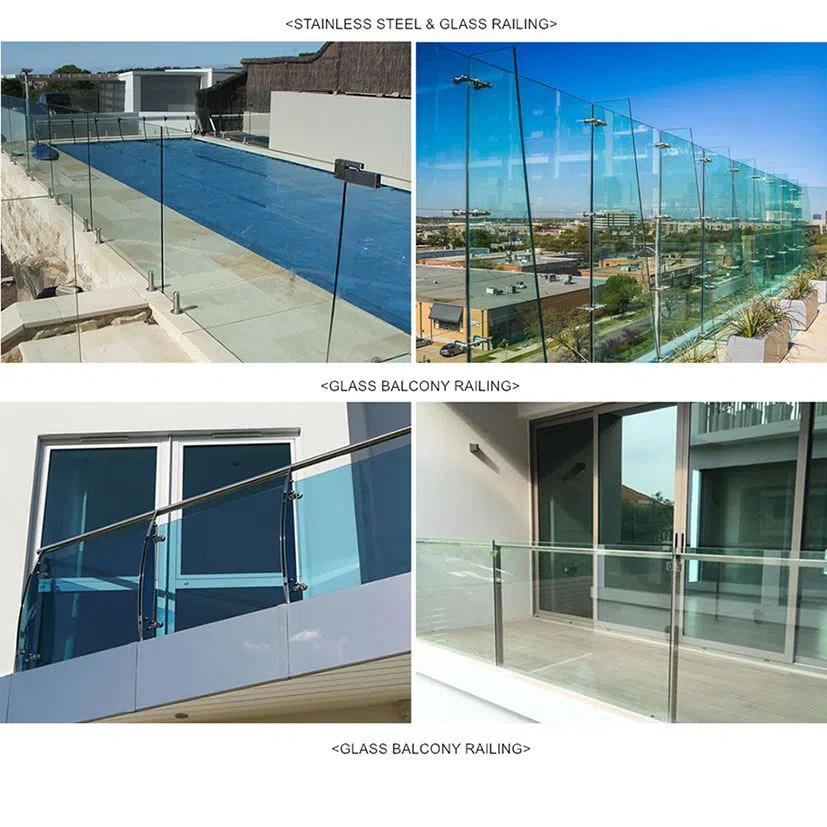 ADVANTAGES
1 glass staircase bar Bai hand pole with beautiful shape, Du steel glass staircase line perceptive Zhi, full of fashion atmosphere, compared with DAO by young Zhuan like.
2. Long service life, safe, even if the whole tempered glass is damaged, it will not fall down and hurt people.
3.The space can be visually enlarged to make the space more bright and atmospheric.
It can  meet the different personalized needs of decoration users, but also can let a person at the moment, stand in wait and see, attract the attention of many decoration enthusiasts, for the family decoration of luster, play the best decoration effect.
4. The natural texture can timely foil the feeling of nobility and atmosphere, and it is easy to match with the floor color and bedroom style.
5. Convenient installation, non-toxic and tasteless, suitable for family decoration.
Conclusion: Glass balustrades are the most attractive choice among clients and the most in demand, as they not only provide exquisite elegance for the home, but also have low maintenance costs.