Description
Product Details
Top-hung Window: A top-hung window whose hinge (hinge) is installed on the upper side of the window and opens toward the outdoors. The externally opened top-hung window is a kind of hung window, and like other hung windows, it belongs to the casement window system. Generally, the upper-hung window refers to the outer upper-hung window.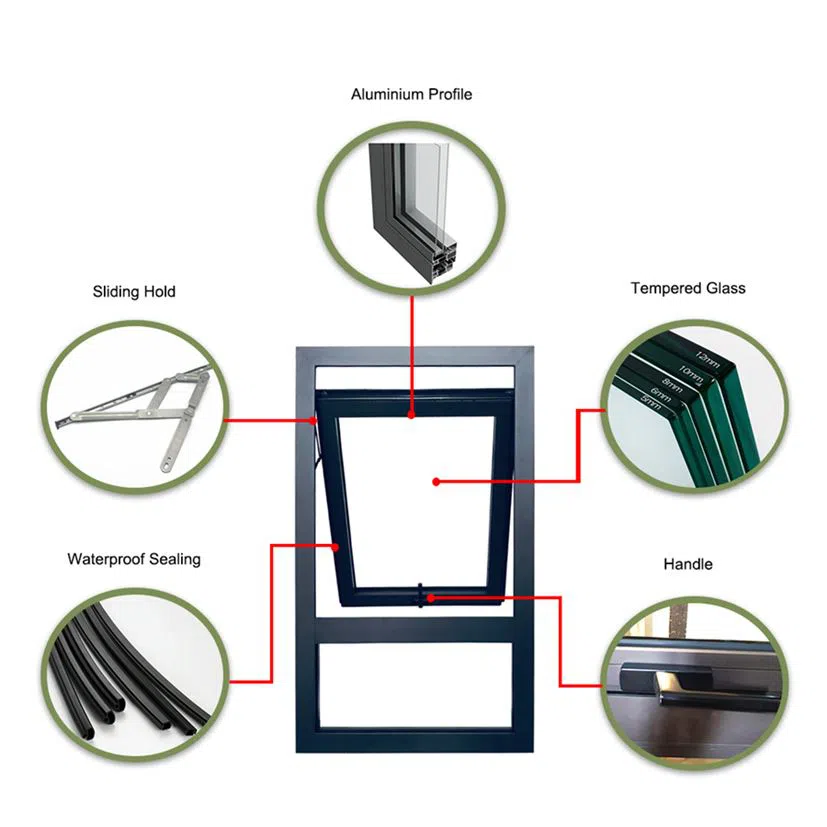 Window

Tempered Glass Aluminium Top Hung Window

Profile

Type: Aluminium profile or thermal break aluminium profile

Color: Black/white/green/gray/any color

Surface Finish: powder coated/anodized/wood grain/other

Glass

Type: Single/double tempered glass, low-e glass, laminated glass, frosted glass,etc

Color: Blue/green/clear/other

Thickness:5-12mm thickness/custom

Hardware

Brand: China top brand(KINLONG/3H)/custom

Color: White/black/gray/silver/other

Sealant:EPDM/custom

Application

Office,garden,apartment,hotel,villa,hospital,basement,residential housing.
Color for Option
Our aluminum doors and windows are available in many colors.And we can provide any RAL color, and its surface treatment range will not fade.The surface of the aluminum profile is powder coated, anodized, electrophoresed wood grain polishing and matt treatment.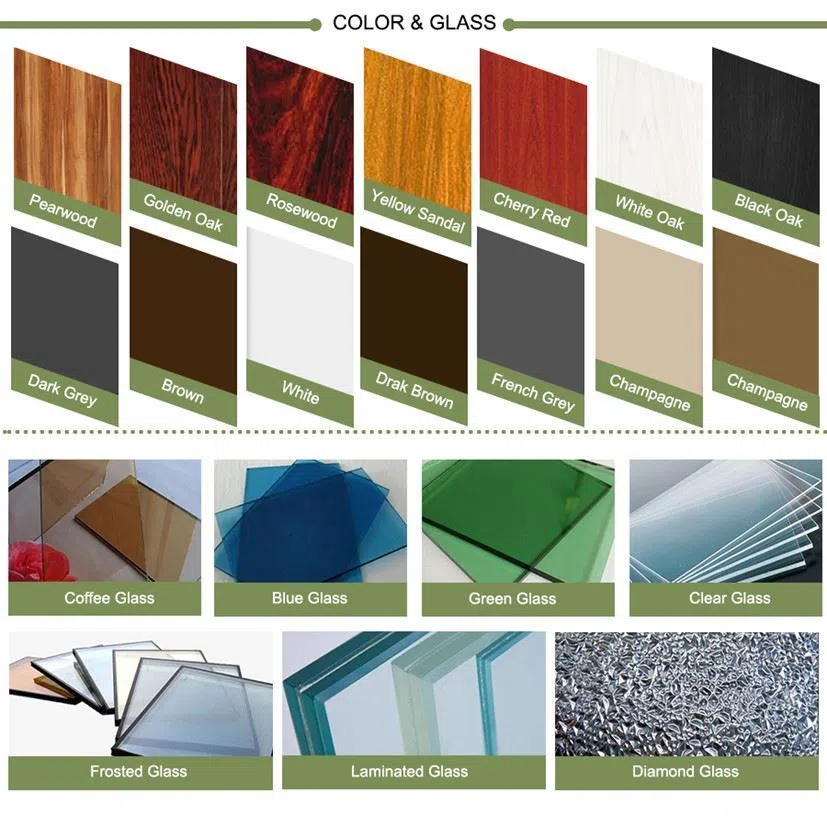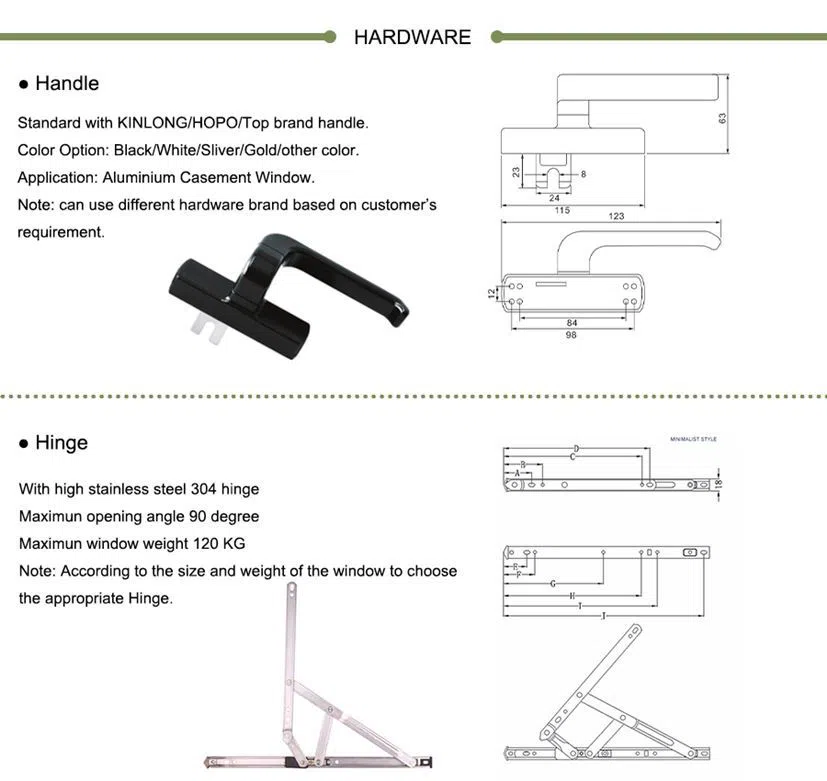 Q: How to determine the size of the window?
A:The size of the window is the same as the size of the door, and usually refers to the height and width of the window opening. The size of the window should consider the requirements of room lighting, ventilation, construction methods and architectural modeling, but mainly depends on whether the room lighting meets the requirements. Generally, the height of the upper-hung window and the lower-hung window frame is 300~600mm, the height of the middle-hung window frame is not more than 1200mm, and the width is not more than 1000mm.