Description
Aluminum alloy sliding windows are windows with fan-shaped structures made of aluminum alloy building profiles. They are divided into ordinary aluminum alloy doors and windows and broken bridge aluminum alloy doors and windows. Aluminum alloy windows are beautiful, sealed and high in strength, and are widely used in construction projects. In home decoration, aluminum alloy doors and windows are usually used to seal balconies.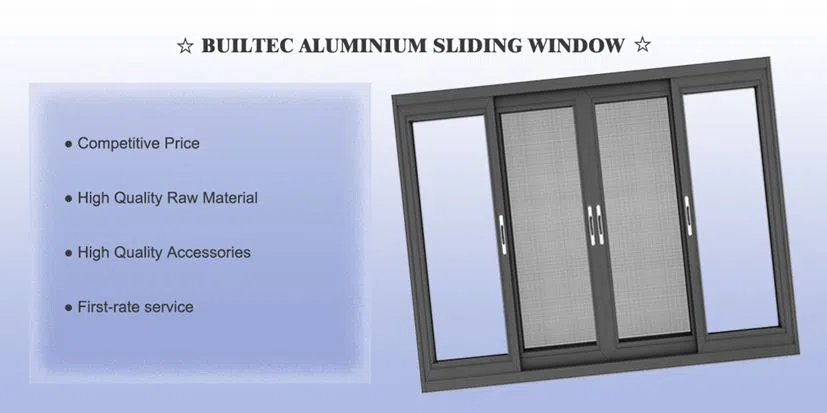 White Powder Coating Aluminium Alloy Sliding Window Detail:
Type

Aluminium Sliding Window

Frame

White powder coating, 1.2mm thickness aluminium profile

Glass

6mm thickness clear tempered glass

Size

Customized according to client's requirements

Hardware

KINLONG brand/3H brand/Other

Mesh Option

Stainless steel security mesh

Retractable & invisible fly screen

Fiberglass fly screen

Aluminum security mesh

Package

Protection foam with heat contracted plastic film and wooden packing or customer's requirements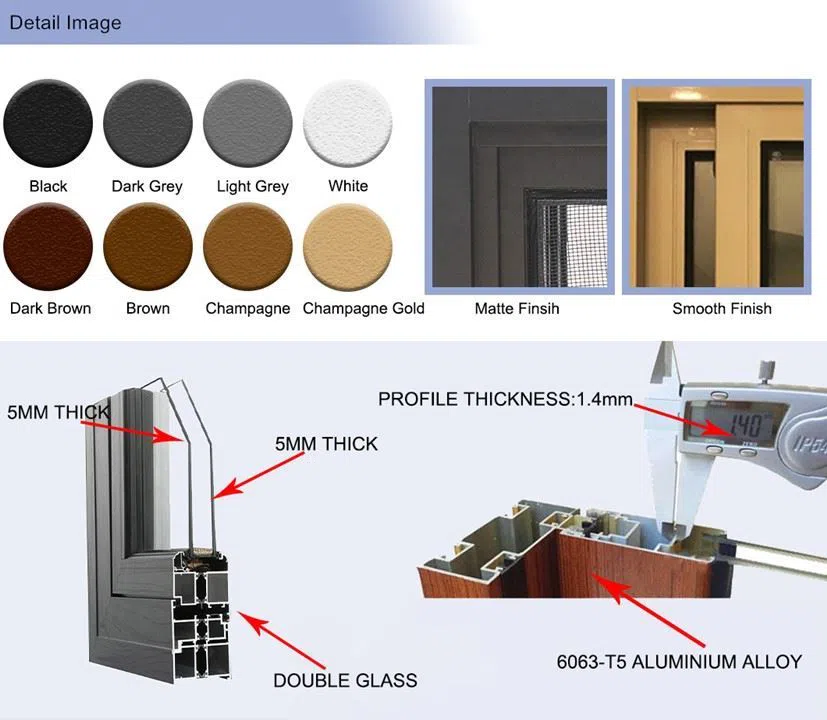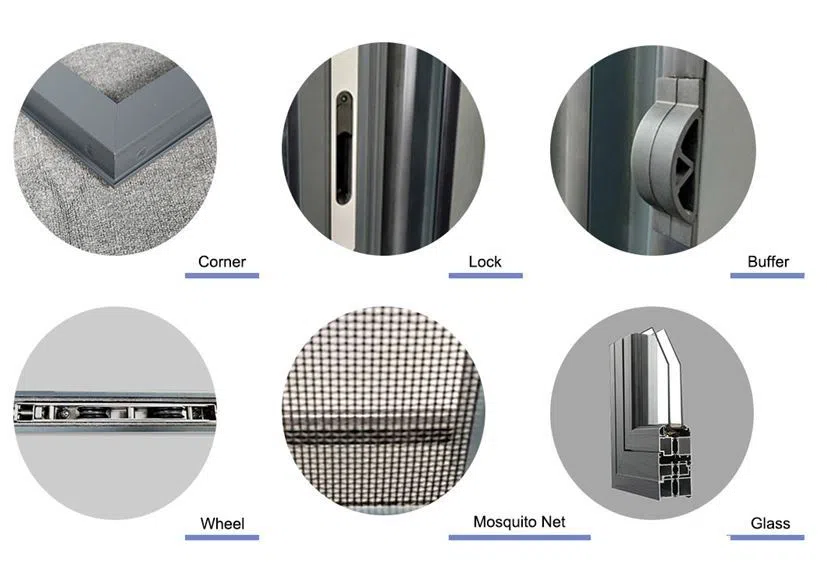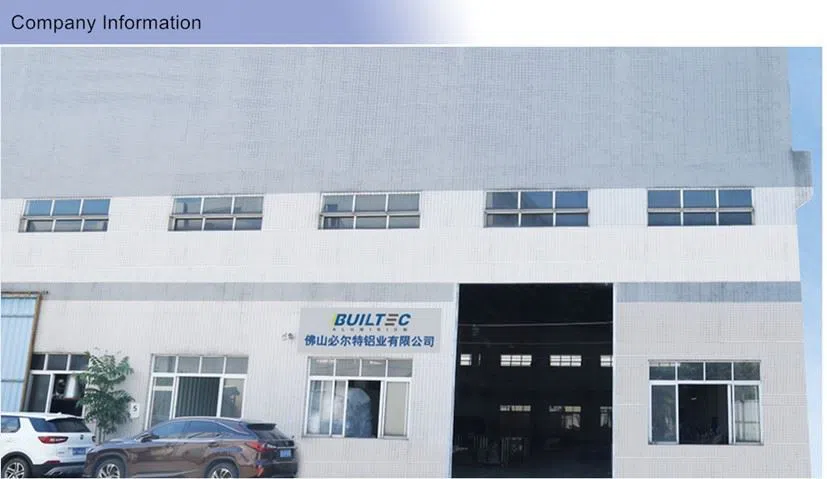 What accessories do I need for aluminum sliding windows?
Various of hinges,locks,handle,bolts,etc.About pulley: The pulley bears the weight of each sliding window and moves horizontally. When buying, it should be noted that the pulleys of sliding doors and sliding windows are different, and the load-bearing capacity is also different.We can provide you with aluminum and stainless steel accessories, please tell us your detailed requirements.
Accept all kinds of custom design. Welcome to contact us!!!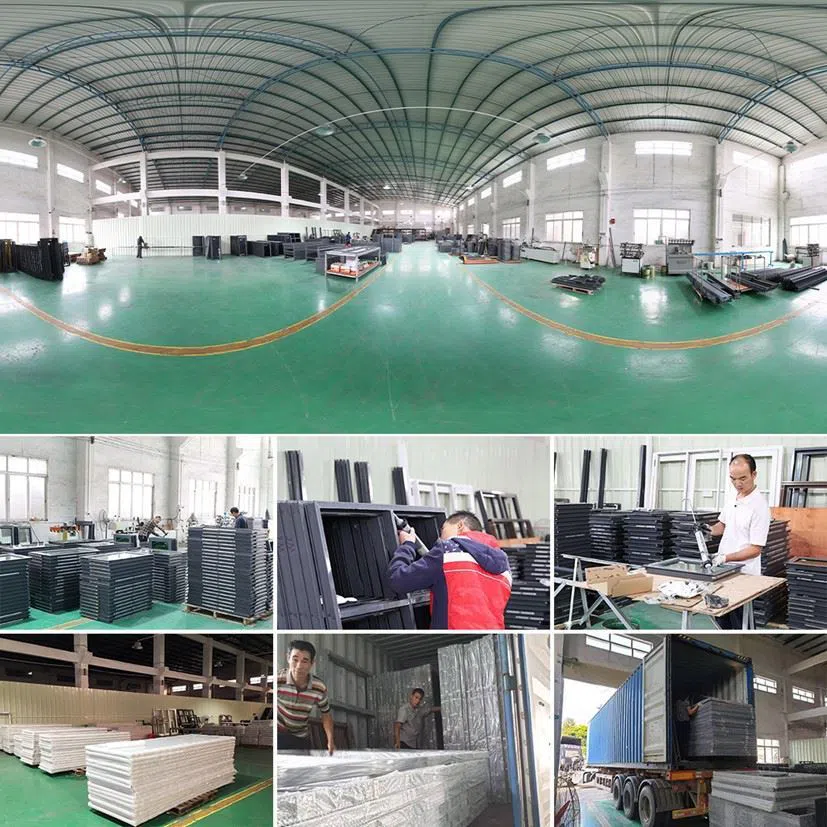 Aluminium Alloy Folding Window : Compared with other window types, the aluminum alloy folding window has the largest opening area, and its characteristics are novel and advanced.
1.Product Name: 50 Series Aluminium Alloy Folding Window
2.Frame Color: Black /Grey /other color
3.Glass Type: Doubel glass
4.Glass Thickness: 5mm+9A+5mm
5.Profile: 1.8mm thickness aluminium profile
6.Application Place: Balcony/self-built houses/neighbourhood/villa/hotel/apartment and so on.
7.Hardware Brand: Kerssenberg
8.Adhesive strip: Double EPDM rubber sealing strip
9.Open: 110 open, 211 open, 220 open, 330 open, 422 open, 431 open, 633 open, 651 open, 624 open, 90° corner.
1. Insulating tempered glass, strong and safe.
2. Double EPDM rubber sealing strips for door and window frames and door and window sashes, the rubber strips are not aging, water-tight, and air-tight;
3. Single leaf double-sided lock, single-handed automatic lock is more stylish and luxurious;
4. Suitable for balconies, communities, villas, hotels, apartments, mansions and other occasions.
1. High-strength aluminum alloy structure, waterproof and moisture-proof, good heat insulation effect. Economical and durable, long service life;
2. Complete design functions, high cost performance and good lighting;
3. The appearance is not only simple and beautiful, but also solid and sturdy in connection with strong pressure resistance;
4. Aluminum alloy hinge, strong socket, sturdiness and durability, automatic locking function;
5. Hollow double-sided toughened glass (optionally filled with inert gas), sound insulation, heat insulation and safety performance.
6. The front and back can be added with decorative sheathing line for beautiful appearance.
7. The track height has flat track and high track, suitable for more field fee options.