Description
Product Details
◆Heavy-duty sliding doors are generally installed in the living room leading to the balcony. The installation of heavy-duty sliding doors here can play a role in sound insulation and insulation of cold and heat and dust.
◆Heavy sliding doors have many advantages, mainly in the following four points: The most prominent advantage of heavy-duty sliding doors is that they can be opened flexibly, with good quality and long-lasting use. Heavy-duty sliding doors are still a kind of environmentally friendly doors and windows.
◆Recyclable materials can also be regarded as green products. Many people should not have thought of it. In addition, it has excellent heat insulation.
◆Heavy-duty sliding doors are very sturdy and durable, and its ability to resist wind pressure deformation is also very strong. It is now the first choice for many high-rise residents.
◆The heavy-duty sliding door is also ingeniously designed with rail sliding groove design, which has a strong waterproof and sound insulation effect, and its opening is also very flexible. It is a good choice for living rooms and balconies that are easy to enter and exit.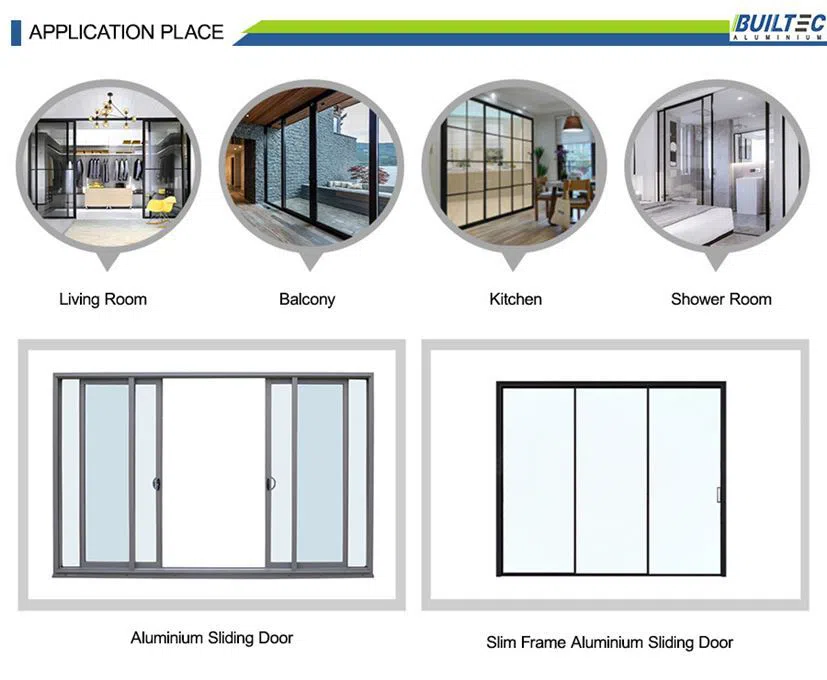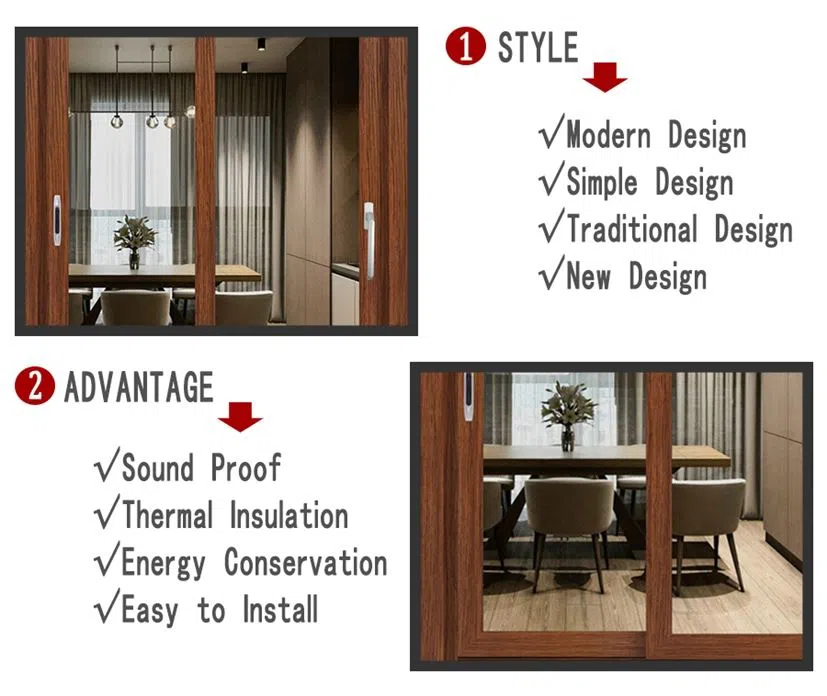 Aluminium Sliding Door Detail:
Door Type

90/130 Series Aluminium Sliding Door

Open Style

Sliding opening

Frame Material

Aluminium alloy material

Color

Customized/blue/green/gray/black/white/wooden grain

Size

Customized

Profile

1, 6063-T5 aluminium alloy/thermal break

2, 2.0mm wall thickness

3, Powder coating surface treatment

Glass

1, Single Glass: 5-12mm thickness tempered glass

2, Double Glass: 5+6/9/12+5mm thickness tempered glass

3, Laminated Glass:5+0.38/0.76/1.52PVB+5 tempered glass

4, Reflect /tinted/tempered glass

Warranty

Modern than 10 years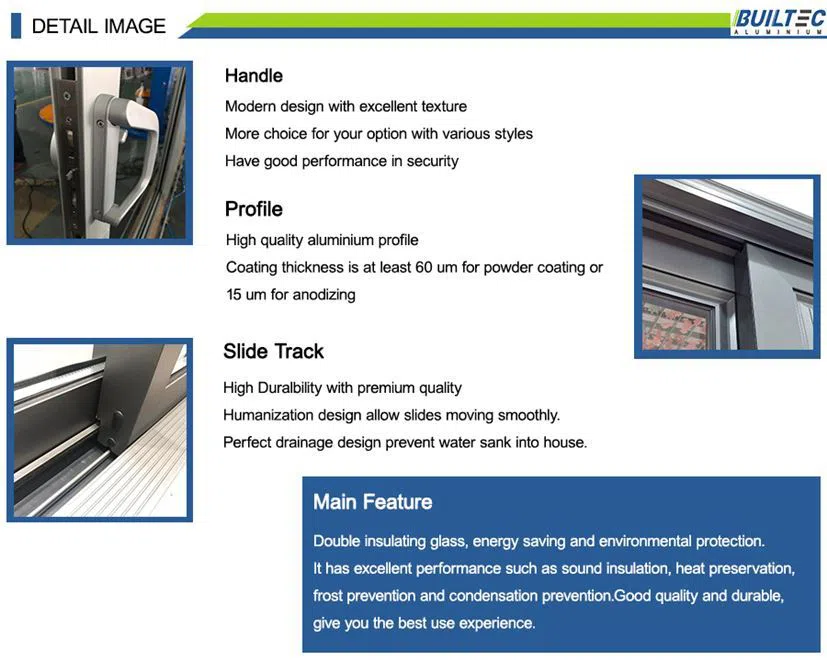 Precautions:
◆The surface of the sliding door hardware should be kept clean and bright, and cleaned regularly. If the surface of the hardware is necrotic or opaque, a protective agent can be applied to the door surface.
◆After cleaning, wipe the surface of the hardware with a dry cloth to avoid residual water stains.
◆Do not open the sliding door lock with wet hands to avoid splashing corrosive solvents on the sliding door and door lock.
◆Do not use excessive force when opening the door lock or turning the door lock handle.
◆To avoid abnormal impact on the sliding door, the force should be moderate when opening and closing the door leaf, and avoid excessive force or excessive opening angle.