Description
Product Details
Aluminum Swing Doors are currently widely used doors. The lower part of the aluminum alloy swing door has no track and can be opened inward or laterally.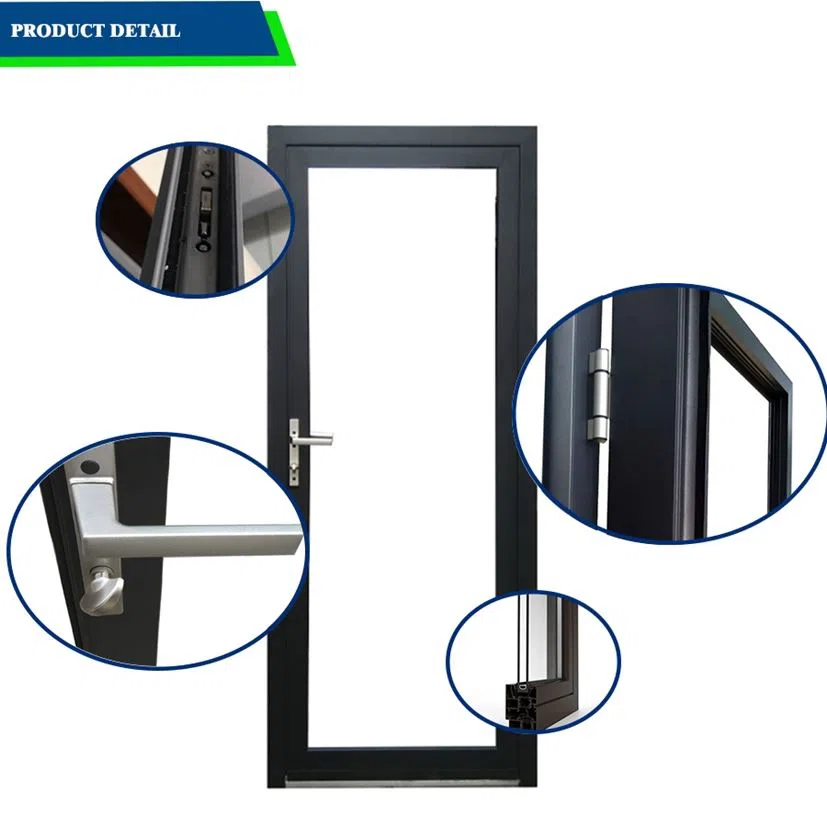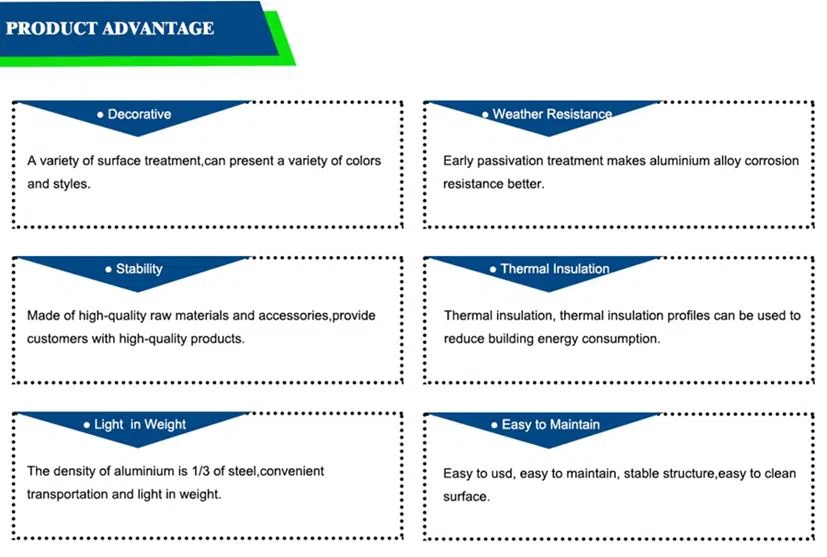 Advantages of Aluminium Swing Door:
◆The aluminum alloy side-hung door frame uses aluminum alloy profiles, which have low density, high strength, strong corrosion resistance, strong sealing, and the oxide layer is not easy to fade or fall off, has a long service life and is easy to maintain.
◆The aluminum alloy side-hung door adopts a hollow glass structure, which is relatively tight and has excellent airtightness, watertightness, wind resistance, impact resistance, heat insulation, and noise barrier effects.
◆The aluminum alloy swing door can be inlaid with a larger area of glass, which makes the interior light enough, and can enhance the virtual and real effects of the inner and outer spaces, and the home is more layered.
◆The profile and glass of aluminum alloy swing doors can be made by various processes. Can form a variety of collocations to achieve different artistic effects.
◆The aluminum alloy swing door has a large opening area, but it occupies a small area and can save some space. The opening and closing is almost silent, which can easily isolate the flow of moisture, so the aluminum alloy swing door is very suitable for use in the bathroom.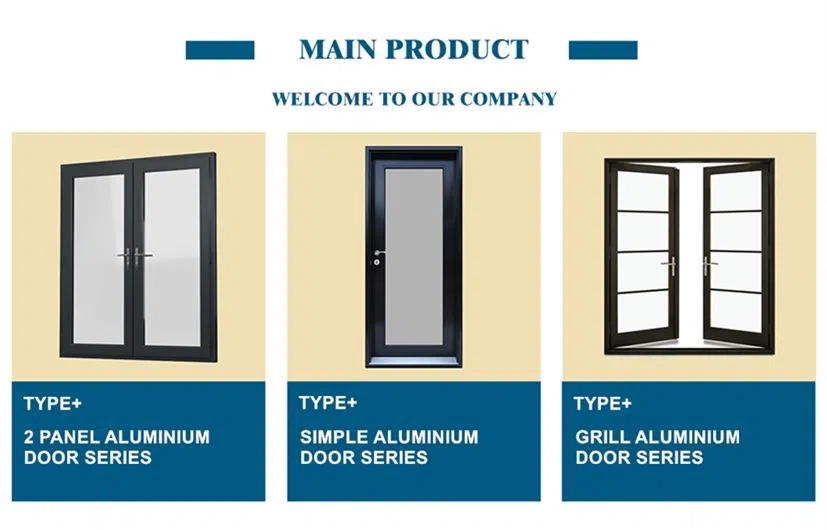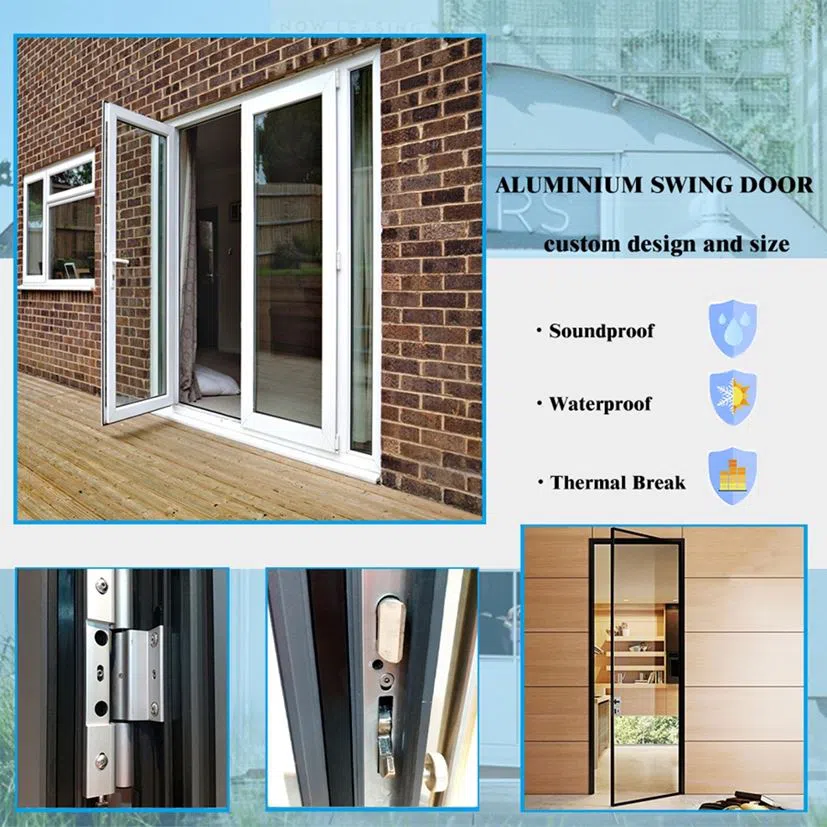 Should be combined with the home layout design, choose an aluminum alloy swing door suitable for the opening direction. Determine the opening direction and angle of the inside and outside according to the position reserved for going out. The fixed position of the door shaft of the side hanging door can be selected according to the habits and items of the owner.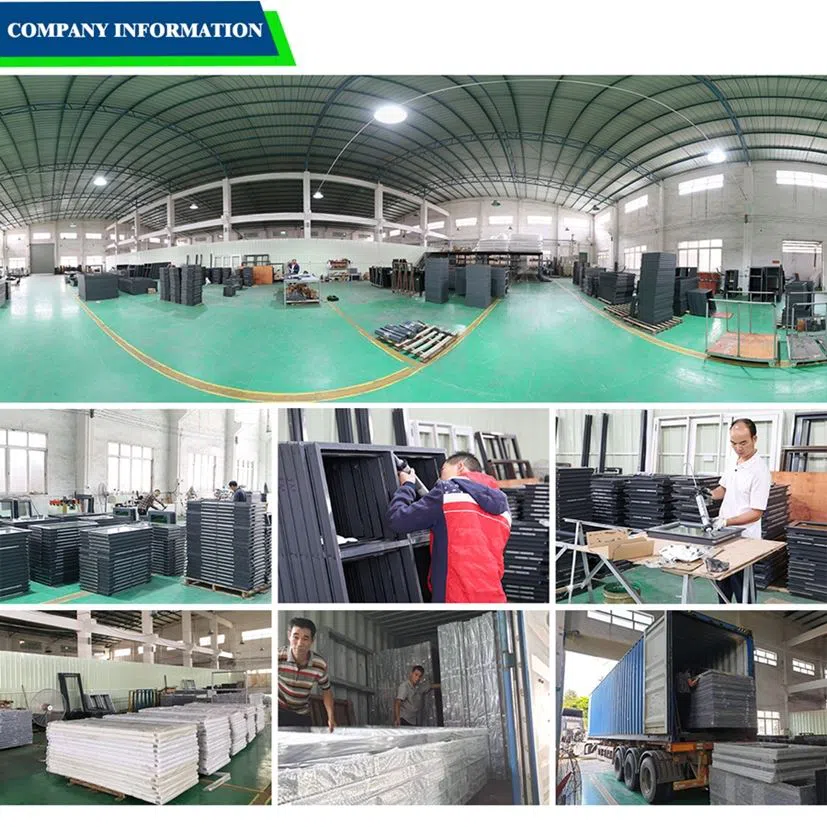 Foshan Builtec Aluminium Co., Ltd (China Aluminium Window and Door Factory ):
-Ensure competitive prices.
-Strict quality control and inspection before delivery.
-10 years warranty: "Builtec Aluminium" is responsible for any problems.
-Our factory provides enough spare parts for maintenance.
-Provide other special technical services according to customer requirements.
-Our factory provides experienced sales service and advice.
-Our factory has a professional design and engineer team, and can provide products according to your requirements.
-The factory specializes in producing aluminum doors, aluminum windows, curtain walls, shower rooms, glass railings, wall panels, etc.
-We can provide customized products or videos of installing products.