Description
Product Details
The ultimate low maintenance door style due to few moving parts, the sliding door is a classic design that will suit most architectural styles.
Our aluminium sliding doors provide a modern and heavy duty alternative to the typical 'off the shelf slider'. A perfect blend of sleek profile, superior weather protection and style. Experience the joy of almost uninterrupted views without compromising on security.
Name

Aluminium Sliding door

Frame

Aluminium Alloy

Profile Thickness

2.0mm/1.60mm/Customized

Surface Treatment

Powder coating

Anodizing

Electrophoresis

Wooden Grain

Glass Type

Customized

Color

Grey/Blue/black/White/Customized

Hardware

Top Brand Hardware

Packaging

Air Bubble Film + Plastic Film

As per your specific requests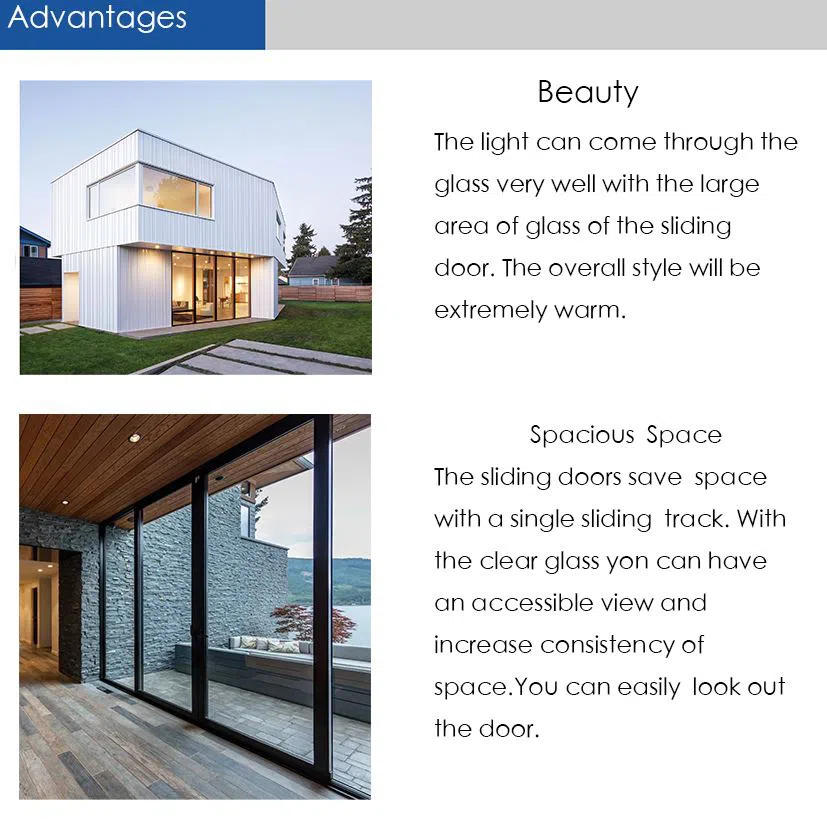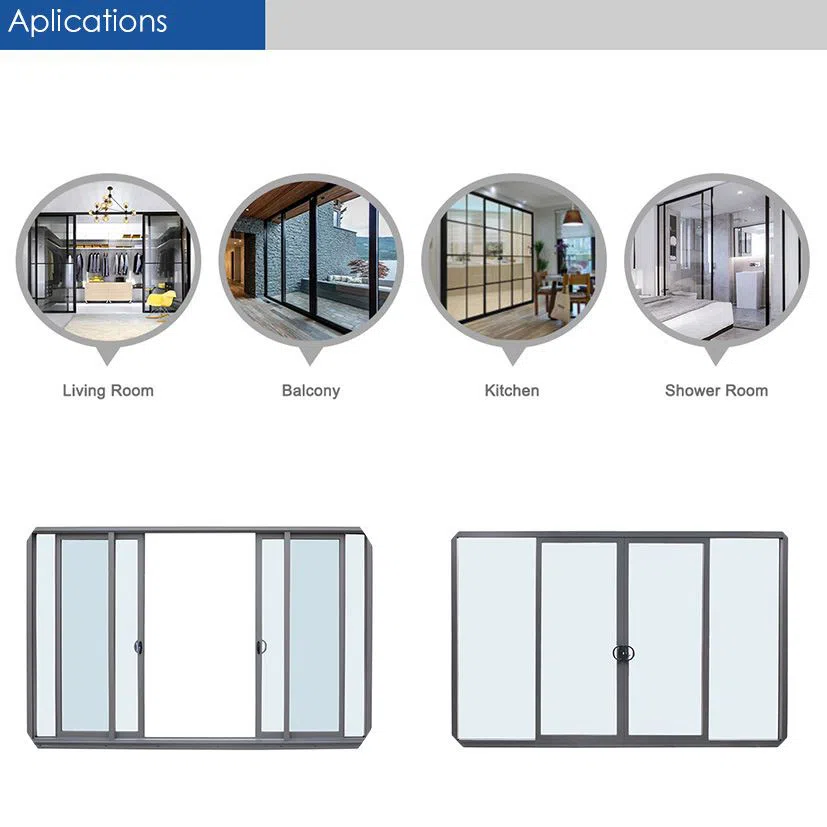 You have the flexibility to choose between 2, 3, 4 or even 6 panels. Configuration options include a 2 or 4 panel door with the ability to open half of the space or a 3 or 6 panel stacking door with the ability to open two thirds of the space.  whatever suits your needs. Architectural features, like transoms (crosspieces), can be integrated within fixed or sliding sections, while fly screensconveniently follow the same sliding format. Bright sliding doors feature high performance carriages & hardware, meaning the smoothest of operation with heavy double glazed panels. 

A variety of glazing options are available to help achieve better energy efficiency ratings and help in energy cost savings.Remote Control Build in Blind or Manual Blind or available.

Our doors have a powder coated outer frame. Double glazing minimises heat loss, whilst specifying a high performance glass in the double glazed panel enhances this already high performance door. 

Widely used in condominiums, bungalows or villas, residential properties, schools, hospitals, and commercial settings like factories and business buildings. The system's compliance to the various performance specific criteria makes it an ideal choice in the construction market.