Description
Product Details
When designing aluminum doors and windows, our company's designers choose the standard window type as much as possible according to the different needs of the project, so as to facilitate the design, production, construction and reduce the product cost. At the same time, the design of the window type should consider different regions, environments and Building type, and meet the physical performance requirements of door and window wind pressure resistance, water tightness, air tightness and insulation performance.
Name
Aluminium Casement Window
Profile material
Aluminium alloy 6063-T5 can be thermal break
Aluminium Treatment
Powder coating/Anodizing/Electrophoresis/Wooden grain
Size
Customized
Color
Blue/Black/White/Red/Grey etc.
Glass
Single glass/double glass/Reflective glass etc.
Packaging
Air bubble film+Plastic film/As per your special requirements
Warranty
More than 5 years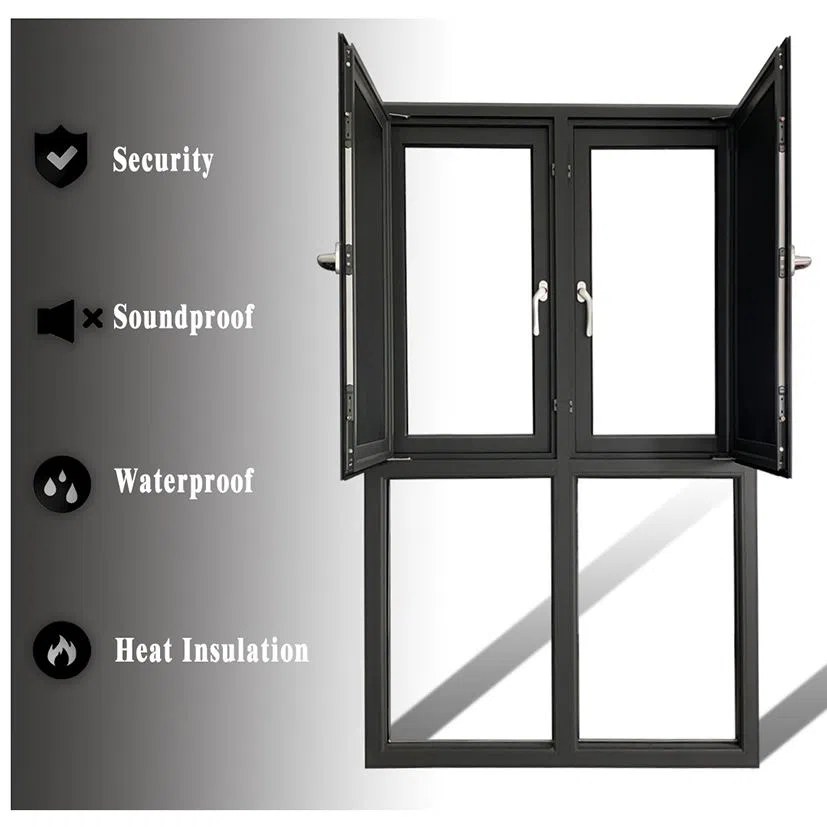 1. When the window sash is closed, the window sash will be fixed on the window frame, which is very safe and anti-theft.
2. Its ventilation effect is very good, allowing indoor and outdoor air to circulate mutually.
3. Suitable for bedrooms, study rooms, bathrooms, balconies and other places.
4.overall aluminium windows and doors thermal performance is a function of the frame and the glazing infill panel. Builtec have specially designed aluminum door and window system and the system U-value is low to 0.8 W/㎡.K
5.Builtec mechanically-joined corners stay square and true over years of use, helping to keep homes dry. The water penetration resistance high to 1000 Pa.
6.Choice Materials & Precise Fabrication – a wide variety of aesthetic variations
7.With choice materials, we offer a wide variety of aesthetic variations of aluminium finish, glazing and hardware through a precise fabrication.
8.Sound Resistance Rw to 68 dB.Durable Powder Coating Warranty to 20 years