Description
Product Details
Builtec choose good quality aluminium profile. The whole window of the aluminum profile treated by science and technology achieves the effect of fire prevention and lightning protection.
Resistance for thunder and fire proof
aluminum windows & doors is connected with main frame of
building, which can resist for thunder attacking. At the same time, Aluminum
materials is resistance for flame, it can reduce the risk of fire.
| | |
| --- | --- |
| Product name | Aluminium Tilt-turn Window |
| Material | Aluminium alloy profile |
| Glass | Customized |
| Size | Customized |
| Accessories | Available by order |
| Warranty | 10 years |
| Application | Mall/ office/ hospital/ villa/ hotel |
Product advantages
1. The vertical design has an elegant structure. Opening and ventilation are perfect.
2. If you want to clean the glass, you can tilt it inward at an angle. If your windows are on high floors, you can also clean the glass easily.
3. The system frame and glass beads are elegantly designed, well ventilated, and have a large lighting area.
4. The window sash profile is inside the frame profile, and the window sash and glass slide vertically inside the frame. Silicone and wool piles are used to seal the gap between the window frame and the window frame.
5. Single-layer and double-layer insulating glass can be used.
6. This system adopts Safeguard design, does not occupy space, and is especially suitable for high-rise buildings and villas.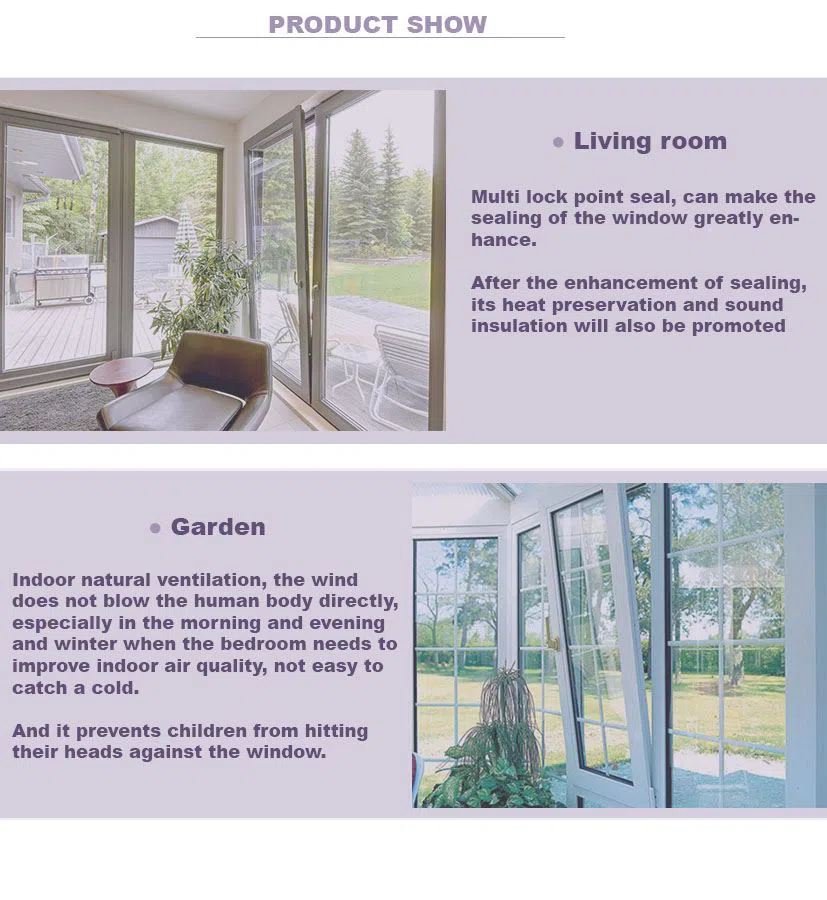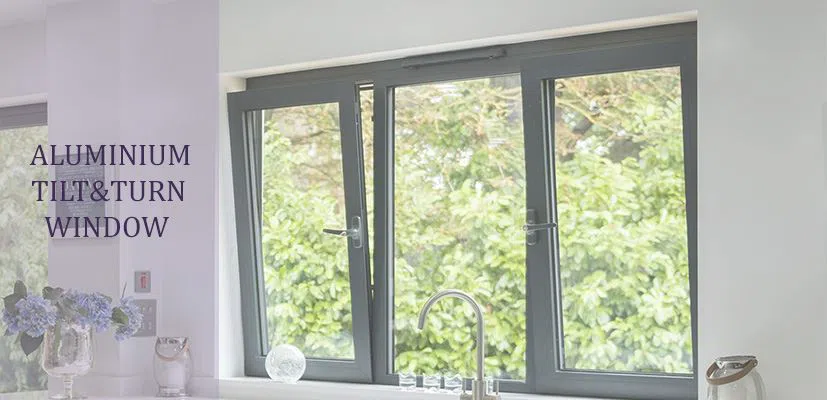 Hot Tags: aluminium tilt and turn windows, China, manufacturers, suppliers, factory, customized, price, buy, high quality, Frameless Folding Glass Doors External, Aluminium Casement Glass Windows design, Glass Office Partition Wall, Tempered Glass Shower Room, Double Outswing Exterior French Doors, Double Glazed Awning Windows