Description
Product Details
Feature of Aluminium Tilt-turn Window:
1. Aluminum alloy structure, the appearance of the use of American design style, smooth lines, fashion and classic, simple and natural
2. Window sash can be opened to the indoor flat, open a certain Angle for ventilation and ventilation, maximum saving indoor space
3. Aluminum alloy solid weather resistance, natural and beautiful, set energy saving heat preservation, sound insulation and other advantages in a body, environmental protection and energy saving
4. The imported inner opening and inner reversing system is selected, which not only satisfies the function of inner opening and inner reversing, but also satisfies the flexibility when opening
5. The wall thickness of the key parts of the hardware installation is specially treated to provide further guarantee for the reliability of the hardware.
Name
Aluminium Tilt-turn Window
Profile material
Aluminium alloy
Aluminium Treatment
Powder coating/Anodizing/Electrophoresis/Wooden grain
Size
Customized
Color
Blue/Black/White/Red/Grey etc.
Glass
Single glass/double glass/Reflective glass etc.
Packaging
Air bubble film+Plastic film/As per your special requirements
Warranty
More than 5 years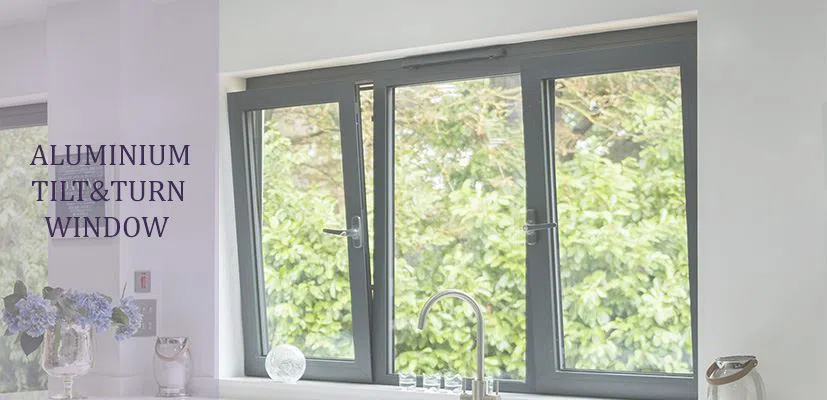 Advantages of Aluminium Tilt-turn Window:
1, The inside of the inverted window lock point sealing, can make the window sealing greatly enhanced.After the enhancement of sealing, its heat preservation and sound insulation will also be promoted.
2, The design of multiple locking points with mushroom head locks greatly enhances the anti-theft performance of the window.The possibility of burglars entering the room by prying the window sash is reduced to almost zero.
3, The use of the inverted state, can make the indoor natural ventilation, the wind does not blow the body directly, especially in the morning and evening and winter in the bedroom need to improve the indoor air quality, not easy to catch a cold.And it prevents children from hitting their heads against the window.
4,The upper hanging state of the inner inverted window avoids the problem of slant for rain in the house when forgetting to close the window on rainy days.
5, The use of the inside of the inverted window does not occupy the characteristics of indoor space to avoid the horizontal window and curtain, water heater, lampblack machine, ambry and other mutual interference fighting abuses.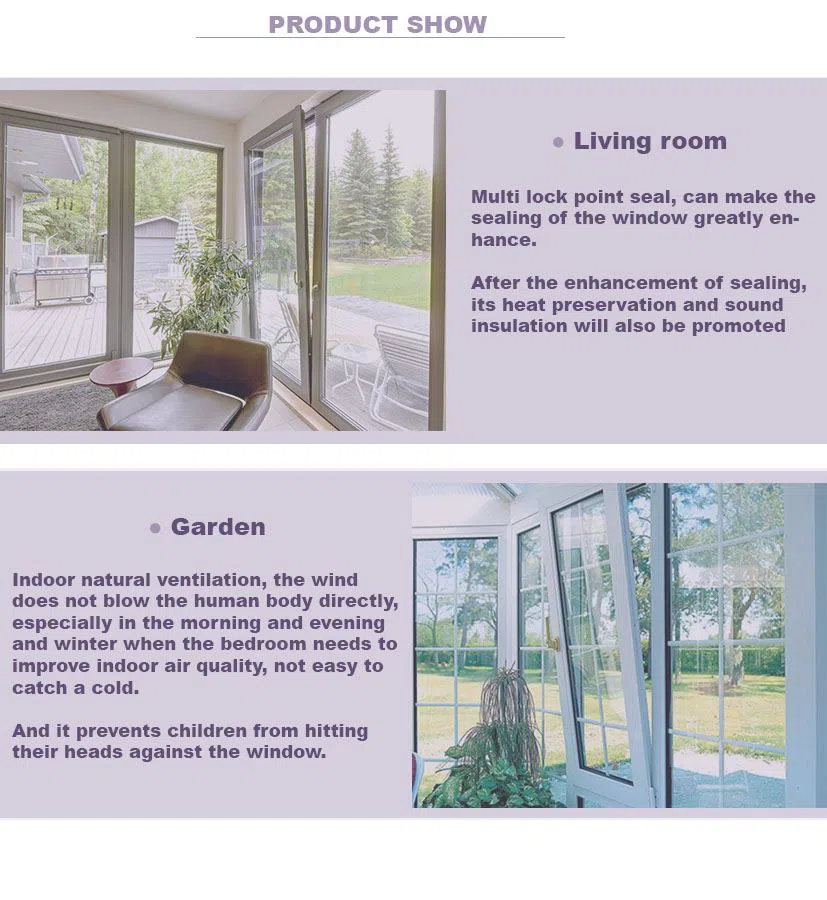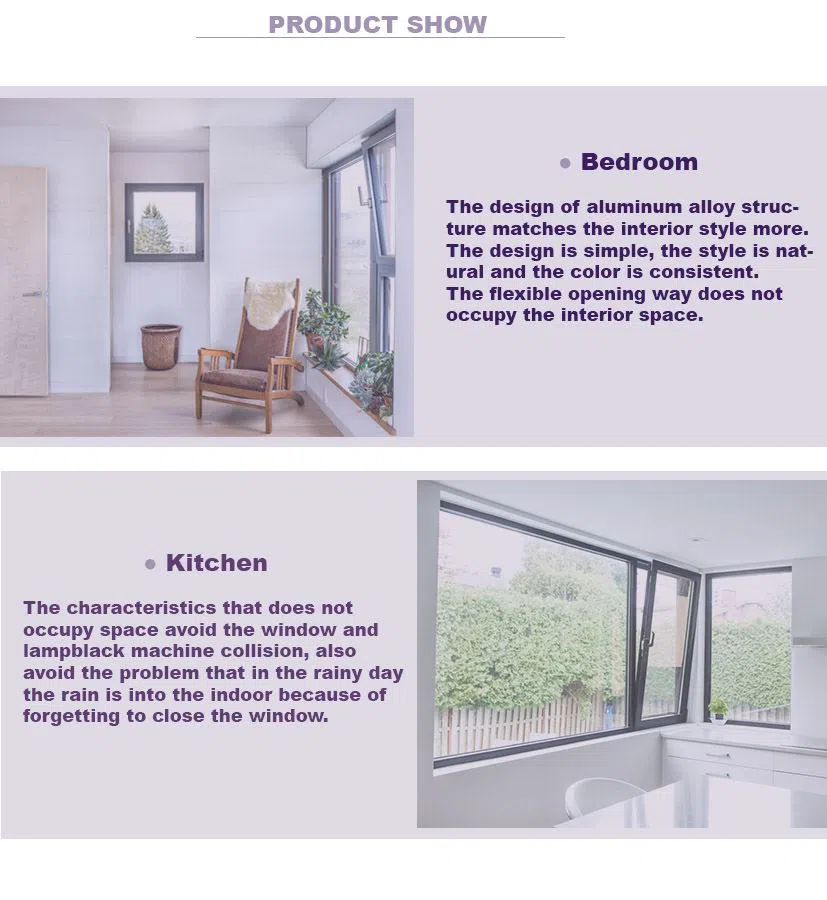 Hot Tags: aluminium inward tilt-turn window, China, manufacturers, suppliers, factory, customized, price, buy, high quality,