Description
Product Details
The advantage of aluminum windows is that all aluminum materials higher than 1.4mm have added heat insulation. It also has good sound insulation, heat insulation, fire resistance, air tightness, water tightness, corrosion resistance, insulation, maintenance-free and so on. It is a metal aluminum profile that can be used for a long time without changing the shape and color.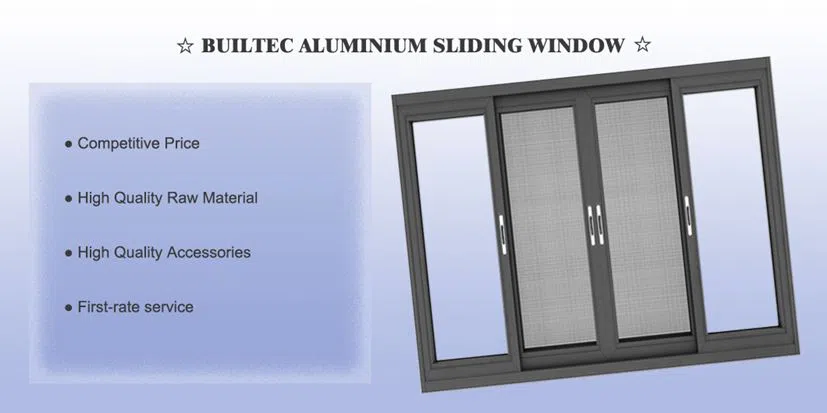 ◆Aluminium Window: it is made of aluminum alloy profiles to make frame and fan structure windows.
◆External Window: There is a window facing the outside.
◆Vertical Sliding Window: The window with sash can slide up and down in the vertical direction.
◆Horizontal Sliding Window: The window in which the sash slides horizontally in the horizontal direction..
Product Name

Aluminium Sliding Glass Window

Profiles

Thermal Break aluminium profile or non-thermal Break aluminium profile

Glass

a.Normal single tempered glass

b.Double tempered glass

c.Triple tempered glass

d.Reflective glass

e.Laminated glass

f.Floated glass

g.Low-e glass

Hardware

Top brand hardware

Fly Screen

304 Stainless steel mesh/other

Surface Treatment

a.Powder Coated Finish

b.Anodizing Finish

c.Electrophoresis Finish

d.Wood Grain Finish

Color

Any color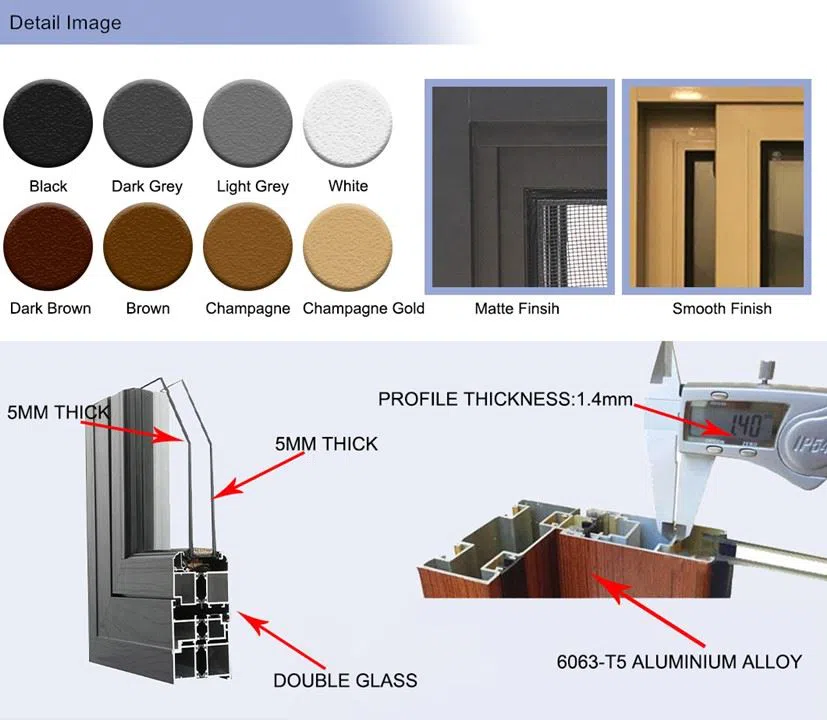 ◆ The appearance is simple and beautiful, with large windows.
◆ Large pieces of glass make the field of vision open.
◆ High lighting rate, convenient for glass cleaning.
◆ Flexible use.
◆ Safe and reliable, long service life.
◆ Take up less space.
◆ Easy to install the screen.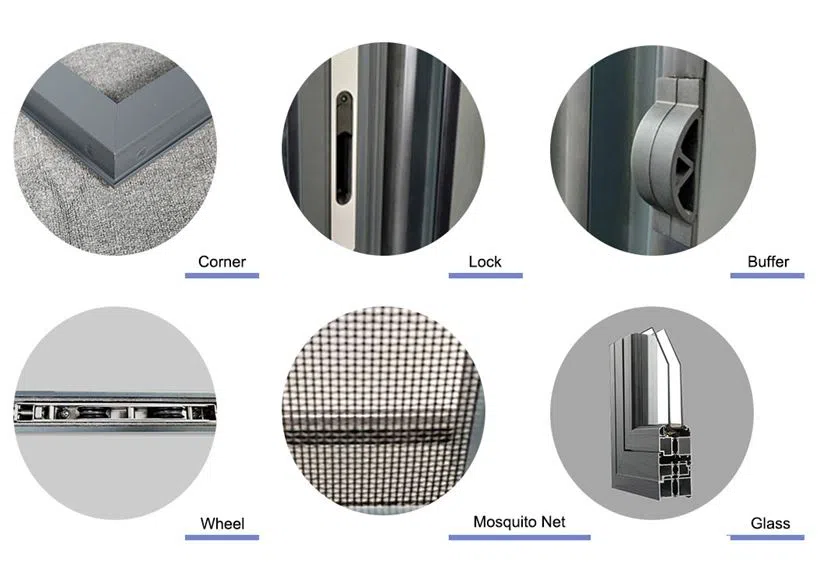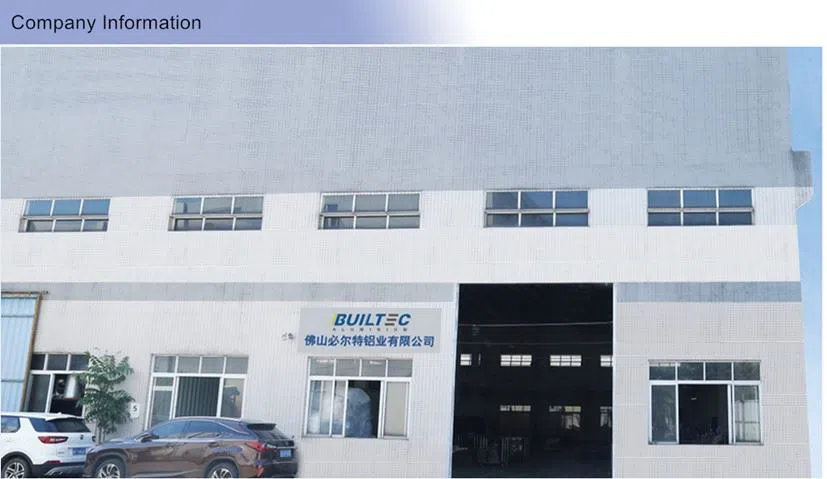 ◆Company
"Foshan Builtec Aluminium" offers a comprehensive range of aluminum swing/sliding/folding window or door, window wall, curtain wall, roller shutter, automatic door, glass door and metal ceiling systems. "Foshan Builtec Aluminium" also supplies stainless steel and tempered glass products mainly related to railings, balustrades as well as shower cubicles.
◆Team
Aluminum Windows and Doors Factory. The company's purpose and principle is to provide customers with the best service. Our company has a professional service team that can provide customers with design solutions, products, packaging, transportation, installation, and sales.
◆Process
Strict quality control and inspection will be carried out on the products before leaving the factory to ensure product quality.
◆Package
Our standard packaging is pearl cotton packaging, all frames are filled with bubbles, and glass is also provided in wooden boxes.