Description
Product Details
Builtec aluminum sliding windows bring more natural light to your living space. Our windows are durable, beautiful, and equipped with beautiful and durable accessories. It not only greatly improves the service life of the windows, but also makes the opening and closing of the windows smoother every time.
Name
Aluminium Sliding door
Frame
Aluminium Alloy
Profile Thickness
2.0mm/1.8mm/Customized
Surface Treatment
Powder coating
Anodizing
Electrophoresis
Wooden Grain
Glass Type
Customized
Color
Grey/Blue/black/White/Customized
Hardware
Top Brand Hardware
Packaging
Air bubble film+Plastic film/As per your special requirements
Safety rating lock multi-point lock window, multi-point lock mechanism, multi-point lock handle, comfortable and safe.
Excellent design.The edge of the window is sealed with EPDM sealing tape to prevent air leakage. It is also equipped with concealed drainage holes to maintain good drainage, and is equipped with windproof tape and waterproof blocks, which are closely attached to the four sides of the profile.
Good personality customization ability. Builtec can design individual windows according to customer requirements.
Safety gauze, anti-static, dust-proof, heat-resistant, corrosion-resistant, aging-resistant, long service life, good light transmission, and good invisibility.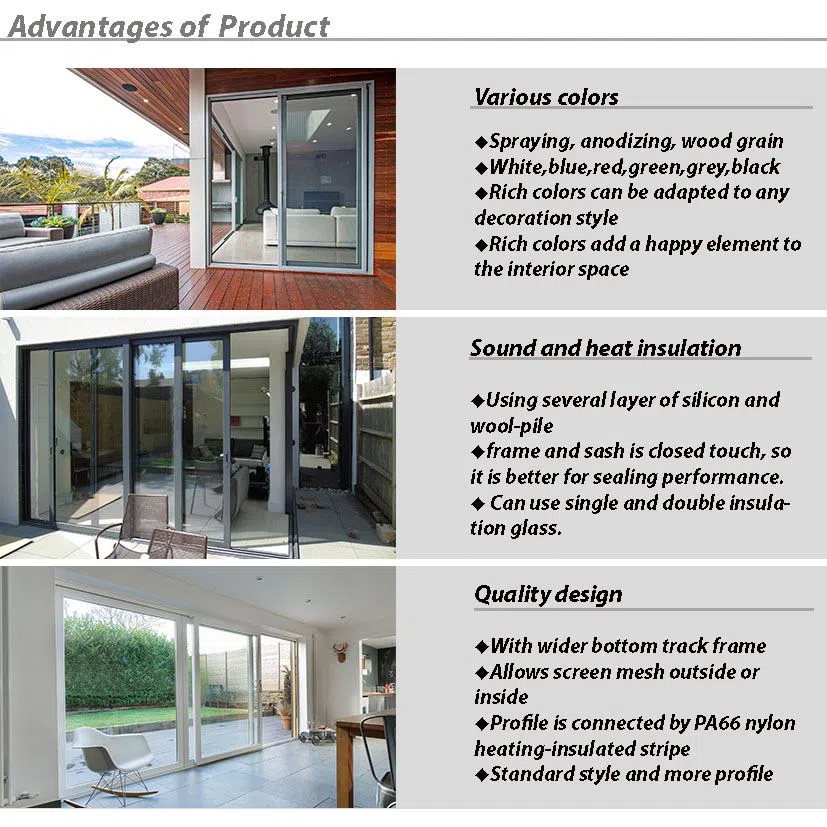 Aluminum sliding door
1. The overall style is simple and beautiful, saving indoor space and increasing indoor lighting;
2. The high-precision titanium-magnesium-aluminum alloy aluminum with a wall thickness of 2.0 is used, which is very strong and durable;
3. Using high-grade slide rails, sliding smoothly and freely, no noise when opening and closing;
4. Has good: air tightness, water tightness, heat insulation, sound insulation, safety and reliability, long service life, etc. 5.Aluminum sliding doors are widely used in living rooms, balconies, showrooms, sliding doors, bookcases, wall cabinets, etc.