Description
Product Details
The Advantage of Aluminium Sliding Door:
◆Block the line of sight
The transparency of the material is different, and it has the effect of blocking the line of sight to a certain degree.
◆Proper sound insulation
Good quality insulating glass has better sound insulation.
◆Enhance spatial flexibility
Sliding doors can be activated or moved at any time according to usage requirements, structural forms, and decorative styles, and the space will also be divided or combined, enlarged or reduced, and become more flexible and changeable with subjective wishes.
◆Get close to nature
Install a smooth, silent, transparent and bright sliding door on the balcony to enjoy the sun and scenery.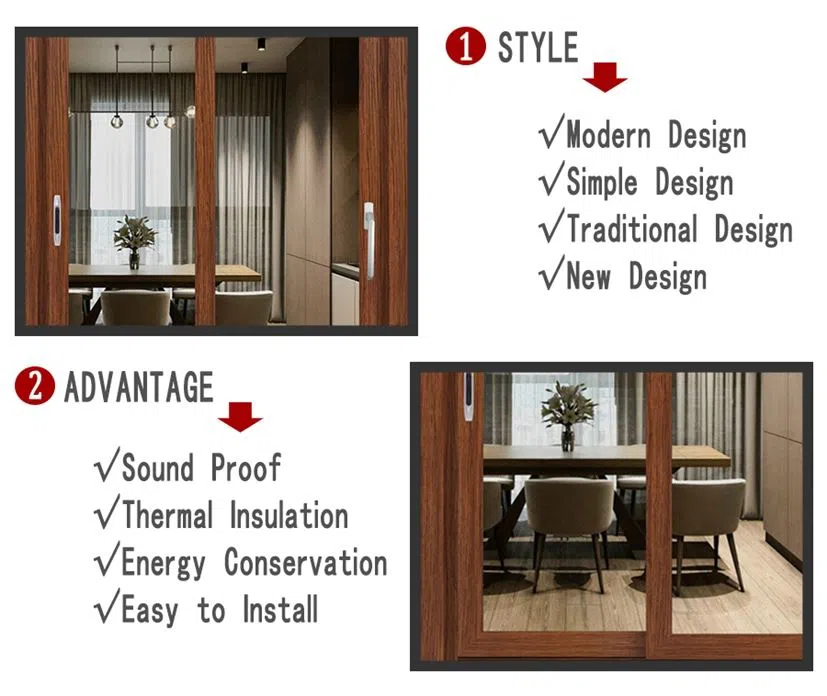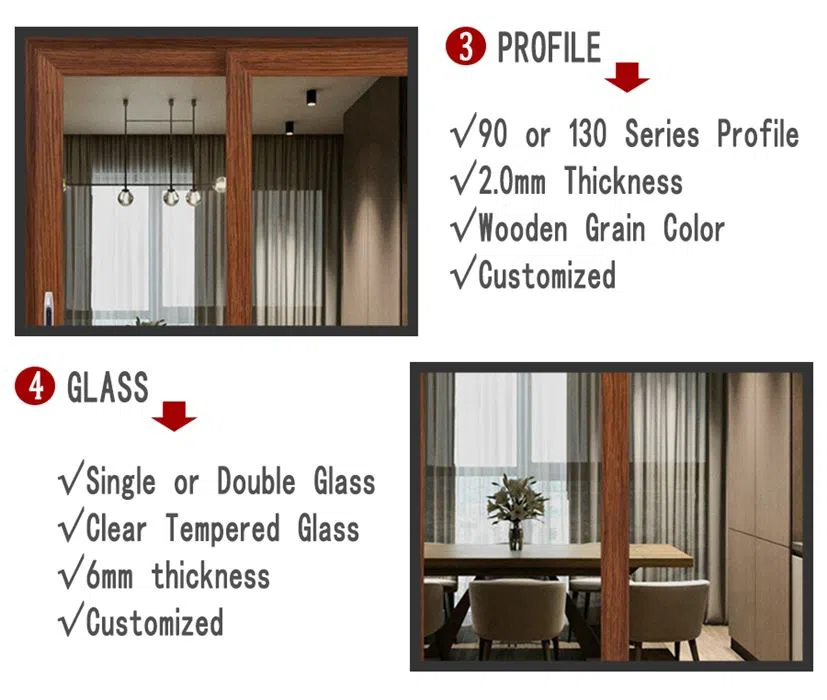 The purpose of Aluminium Sliding Doors:
◆Separate dining room and kitchen
In the small apartment, the most stressful area is the kitchen and dining room. No one wants to let the fumes run around everywhere. At this time, a transparent glass sliding door can be used for effective separation.
◆Separate study room and living room
The living room and the study room are the places with high utilization rate in the whole house. No one wants to be disturbed while reading or working. Therefore, a partition sliding door is a good choice, which can effectively block all sounds outside the study room.
◆Separate bedroom and bathroom
Separate the bedroom from the bathroom door or the living room and dining room with a glass sliding door. No matter what kind of sliding door is used to partition, you can make full use of the space.
◆Separate balcony and interior
If your home is designed with a large balcony, you can choose sliding doors, which not only maintains the transparency of the overall space, but also satisfies the separation needs of different spaces. At the same time, it has the effects of sound insulation and heat preservation, light transmission and opacity.