Description
Product Details
At present, our commonly used folding windows are mainly divided into two types: side-mounted folding windows and sliding folding windows. Choose the appropriate window according to the size of the space. Does not take up space. Thermal insulation and cold insulation, excellent moisture resistance. Excellent anti-theft performance.
Aluminium Folding Window Detail:
| | |
| --- | --- |
| Product Name | 50 series Aluminium Folding Window |
| Open Style | Sliding Folding |
| Size | Custom-made |
| Frame | 6063-T5 Aluminium profile :1.8mm thickness, white powder coating finish/customized |
| Glass | 5mm+6A+5mm Double clear tempered glass |
| Hardware | Kerssenberg brand |
| Application | Hotel ,office building,hospital, school,villa,mall and so on |
| Design Style | Modern, traditional, contemporary or so on |
The main function of folding doors and windows is that they can be installed in places where space is small but doors and windows are installed. The use of folding doors and windows not only does not take up space, but also makes the room spacious and bright after folding.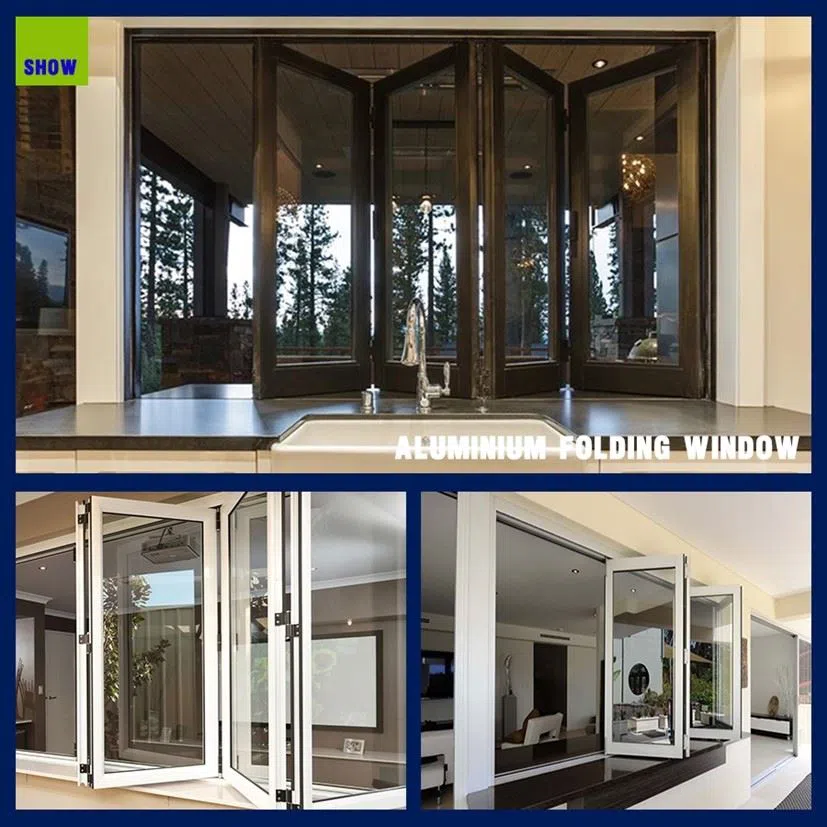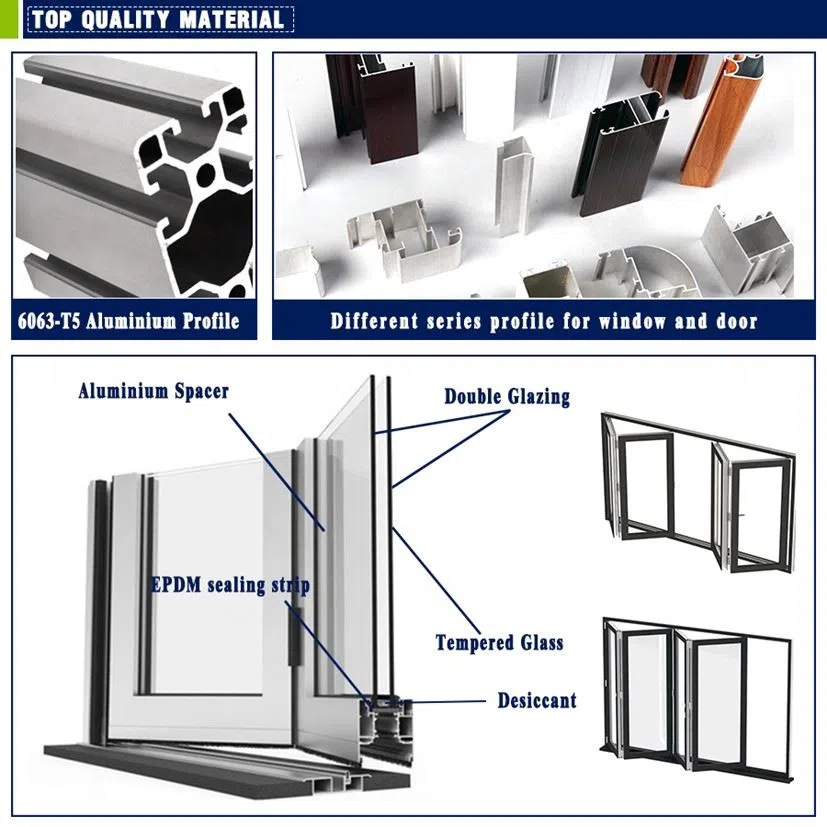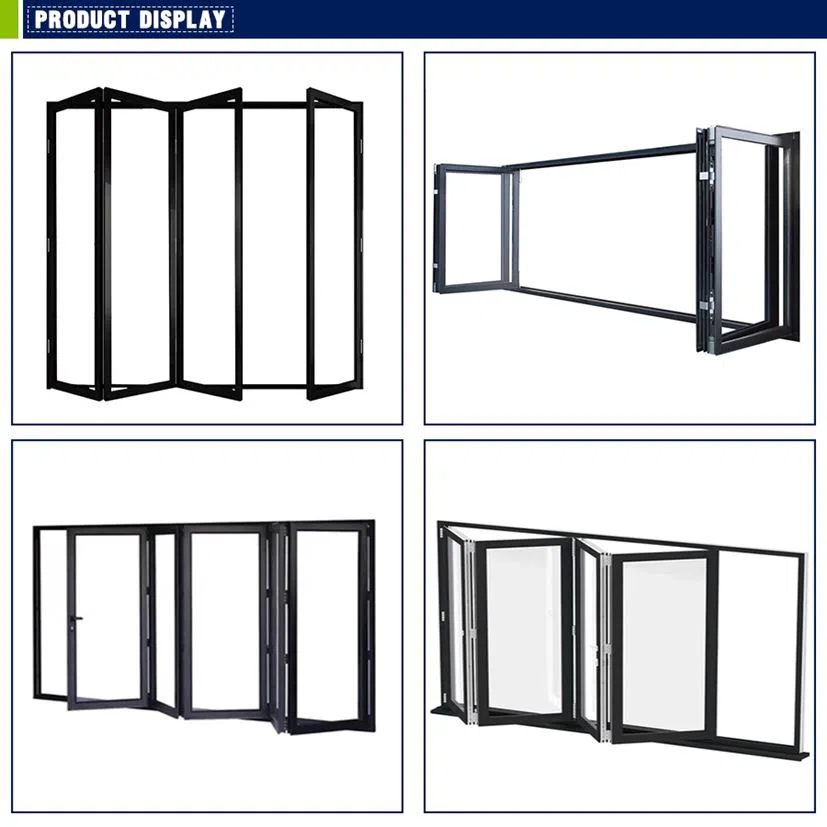 Product Description:
1. The overall appearance is not only simple and beautiful, but also sturdy and durable, with strong pressure resistance.
2. High-strength aluminum alloy structure, waterproof and moisture-proof, good heat insulation effect. Economical and durable, long service life;
3. Complete design functions, high cost performance and good lighting effect;
4. Aluminum alloy hinge, sturdy socket, sturdy and durable, with automatic locking function;
5. Hollow double-sided tempered glass (optional inert gas), with sound insulation, heat insulation and safety performance.
6. A decorative sheath line can be added on the front and back to achieve the purpose of beauty.
7. The track height has a flat track and a higher track, which is suitable for more on-site cost options.