Description
Product Details
Production Introduction
The  design of sliding door is more, according to the requirement of daylighting, generally speaking, connect the common choice that shows glass door is everybody, specifically speaking, sliding door can choose glass of large area.BUILTEC 90 sliding door series can have a variety of styles for everyone to choose, so that any style of furniture can find the right doors and windows.
Product element
Name

Aluminium Sliding door

Frame

Aluminium Alloy

Profile Thickness

2.0mm/1.60mm/Customized

Surface Treatment

Powder coating

Anodizing

Electrophoresis

Wooden Grain

Glass Type

Customized

Color

Grey/Blue/black/White/Customized

Hardware

Top Brand Hardware

Packaging

Air Bubble Film + Plastic Film

As per your specific requests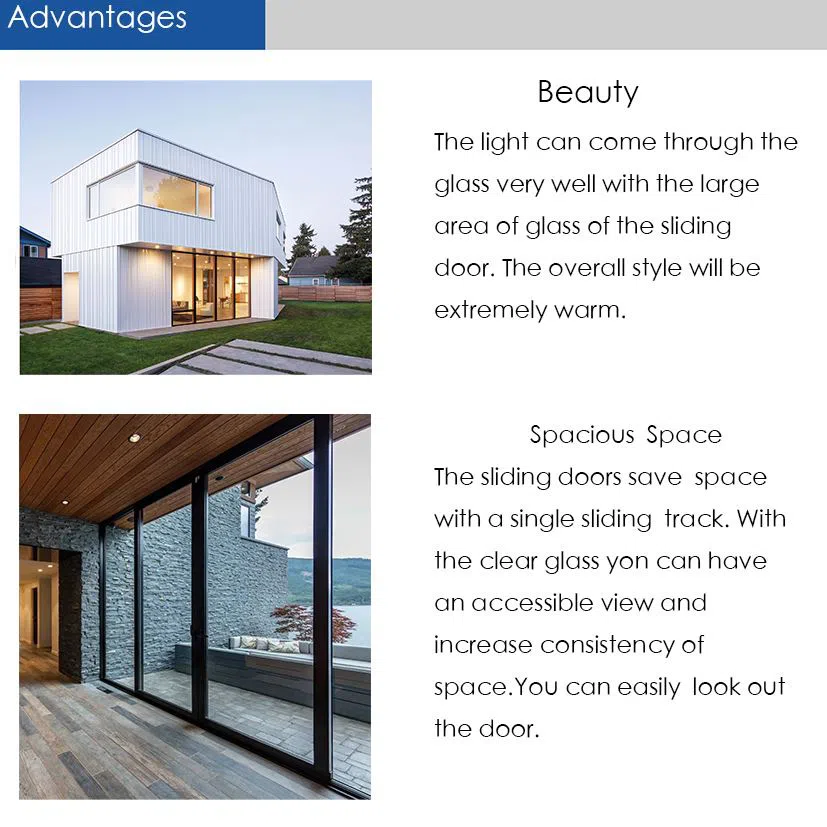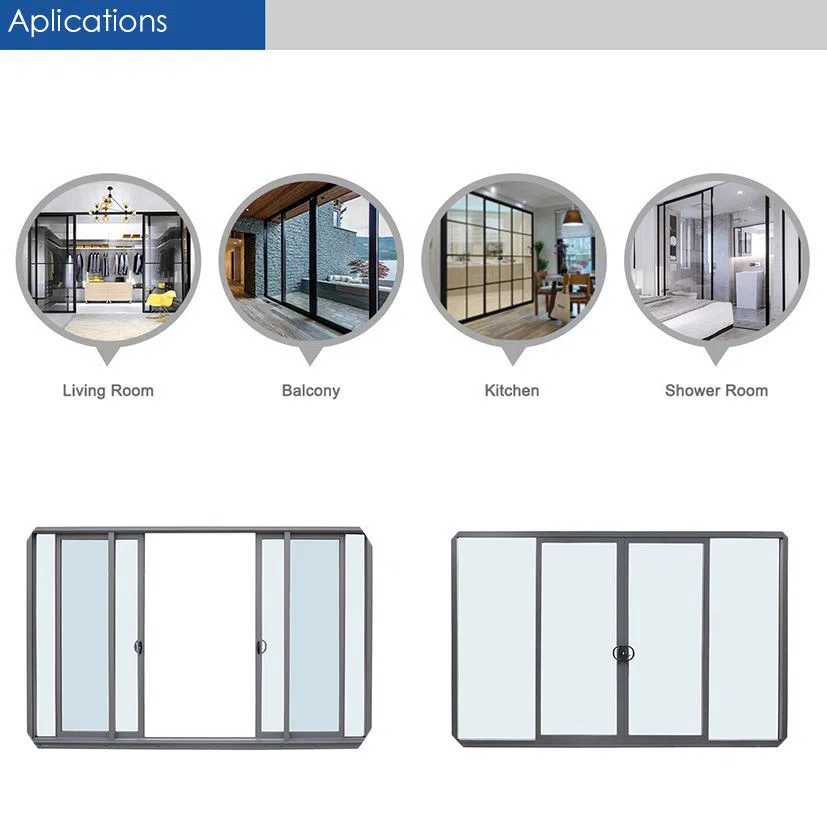 Good glass, create space aesthetic feeling
A variety of glass styles, users enjoy the choice.Decorate your comfortable space at will.
Good hardware, bring texture of life
Oxidized handle lock, corrosion resistance and longer service life.Unidirectional buffer, push and pull smooth, smooth, silent.Double pulley design, safe and stable push and pull more smoothly.Stainless steel track, low track safe passage without stumbling.
Practical
Simplicity is not simple.The minimalist design meets the extreme needs of users for doors and windows.
Good design.
Details are highlighted everywhere.Three rail linkage with buffer, better push and pull effect.Greatly save open space, more open vision.No need to open fan by fan, save time and effort more convenient.
Good design.
Improve the beauty of lifeHolding the hand hidden, give consideration to practicality and artistry, so that the frame fan becomes a frame of frozen scenery.Insulating glass, the ultimate performance of excellent sound insulation, return your quiet and quiet living space.Hidden drainage, no drainage cover design, the overall more beautiful, both waterproof and conducive to drainage.
Good accessories.
Improve the safety factorSafety anti – chain, greatly increase the safety factor of the outside window, bad weather is not afraid.Internal and external frame double flat design, can not be found from the outdoor pry point, more security.Anti-pry mushroom head lock point lock seat, multi improve the security level of doors and windows, anti-theft more intimate.
Good performance.
Improve the quality of life.Double hardware notch, so that the functional hardware do not interfere with each other, the performance of doors and Windows is more stable and durable.Imported heat insulation strip, "broken bridge heat insulation" technology, reduce heat consumption, maintain comfortable indoor temperature.Advanced adhesive strip, with excellent watertight and airtight performance, improve the performance of doors and windows