Description
Product Details
Production Introduction
316 Stainless steel and  304 stainless steel are used. The column accessories lock the glass. The glass is mostly 6+6 safety dry clamp glass. The stainless steel round pipe handrail is featured by glass as the main accessory. The style is relatively modern and suitable for transparent buildings. And shopping malls and other public places.
The glass is suspended in the middle of the column and the handrail. The glass area is small, which mainly highlights the sense of the column, and the sense of simplicity is particularly strong. It is suitable for most modern garden balcony railings.
Product element
Product Name
Stainless Steel Railing
Material
Stainless Steel 304
Surface Treatment
Polish/Mirror
Hardware
All will be provided,including screws
Glass

8mm Tempered Glass

12mm Tempered Glass

Or without glass

Applicable places
Villa/Apartment/Hotel/School/Hospital
Trade term
FOB(Guangzhou/Shenzhen/Foshan
Payment term
T/T, L/C
MOQ
50 Meters or other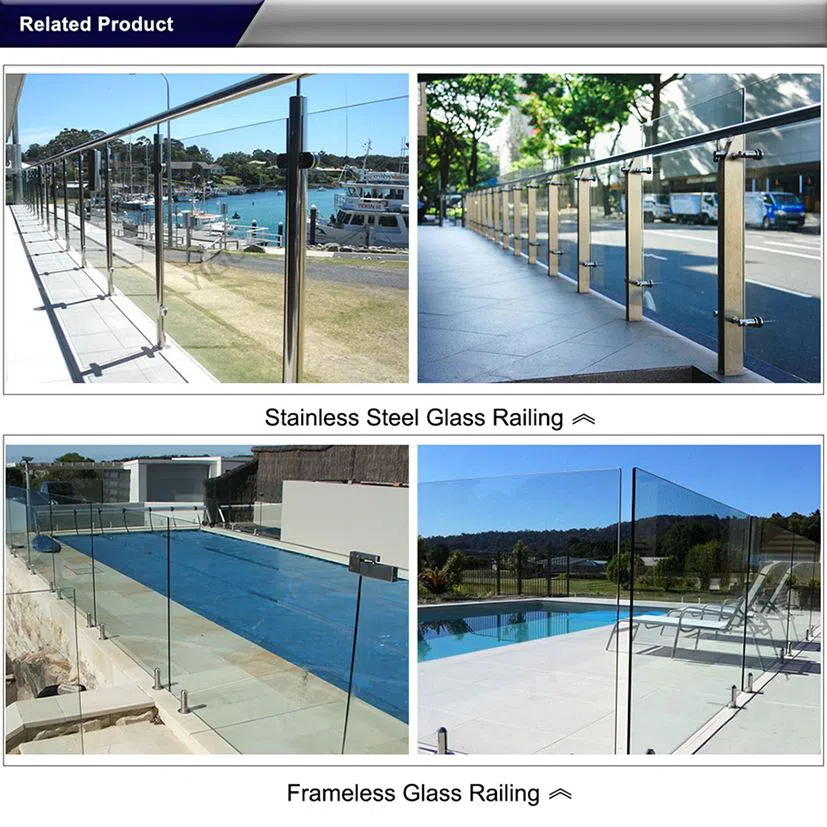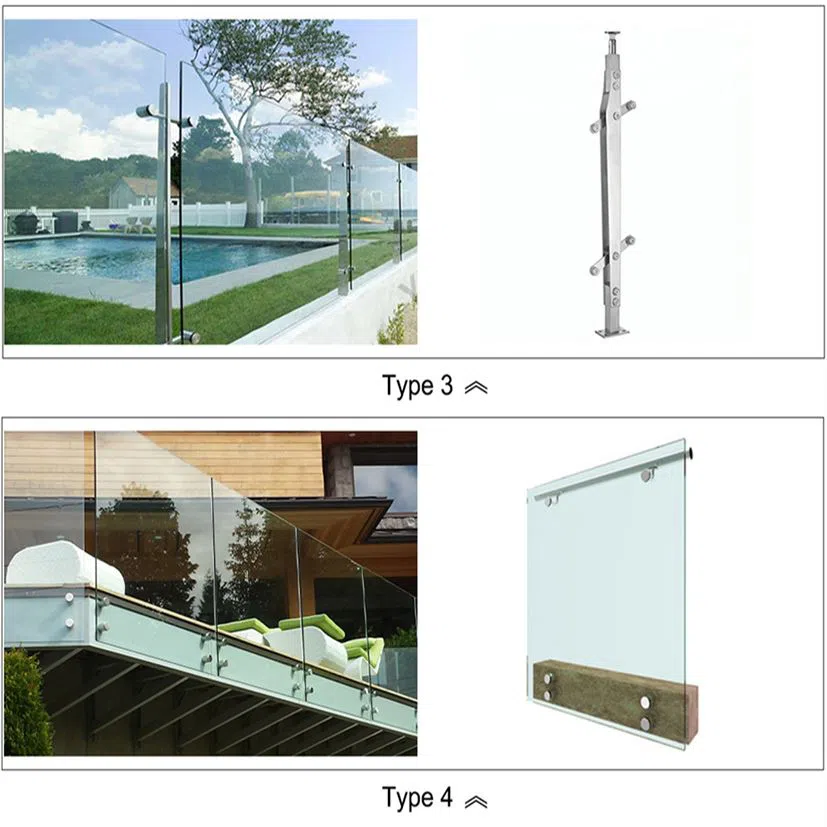 Features
Various styles can match any design. Frameless glass railings, framed glass railings, aluminum trough glass railings, stainless steel glass railings, non-glass railings, etc.
There are many kinds of glass, which can be suitable for different occasions. We recommend using 12mm tempered glass in coastal areas or places with high security requirements. This toughened glass can resist natural disasters of general level.
Easy to install and detachable. The installation of glass railings is very simple. Only a few simple tools are required to complete the installation, and when you need to disassemble, you can also spend a small amount of time to complete the disassembly of the railing.
The appearance is simple and atmospheric. The shape of the railing is diverse, whether it is a classic style, a simple style or a modern style. You can find the right railing to match.
Easy to clean. Usually, only the cleaning agent is needed to scrub the glass and railings.