Description
Product Details
1. Soundproofing
The doors and windows are carefully designed and selected, and the sealing performance is improved several times than the original doors and windows. They can isolate the noise of more than 30 decibels outside the window.
2. Windproof
Ultra-thick profile, exquisite three-dimensional structure design, fixed on the frame of doors and windows with screws to ensure firmness.
3. Waterproof
The frame of the door and window adopts a three-cavity design with strong rigidity and independent drainage cavity to ensure smooth drainage under any circumstances.
4. Insulation
Using high-quality heat insulation materials, it has strong flame retardant and fireproof performance. 5. Water tightness and air tightness
Imported tape is used, resistant to Aqing for more than 10 years, air tightness is less than 0.5 m/M.H, and water tightness is greater than 350PA, which can prevent heavy storms from hitting the wind windows.
6. Surface
After anti-corrosion and anti-aging treatment, the surface can be fresh and beautiful in any place and any environment.
7. Open and close
The friction coefficient of metal rubber strip is very low, easy to open and close, stable, no noise.
Product name
Aluminium Tilt-turn Window
Material
Aluminium alloy profile
Glass
Customized
Size
Customized
Accessories
Available by order
Warranty
10 years
Application
Mall/ office/ hospital/ villa/ hotel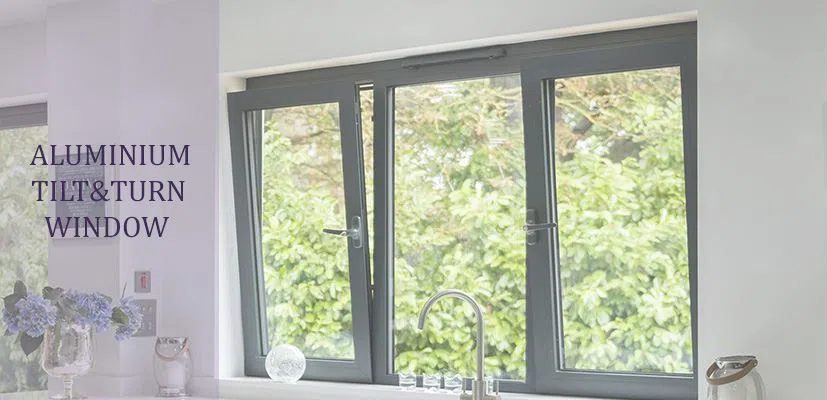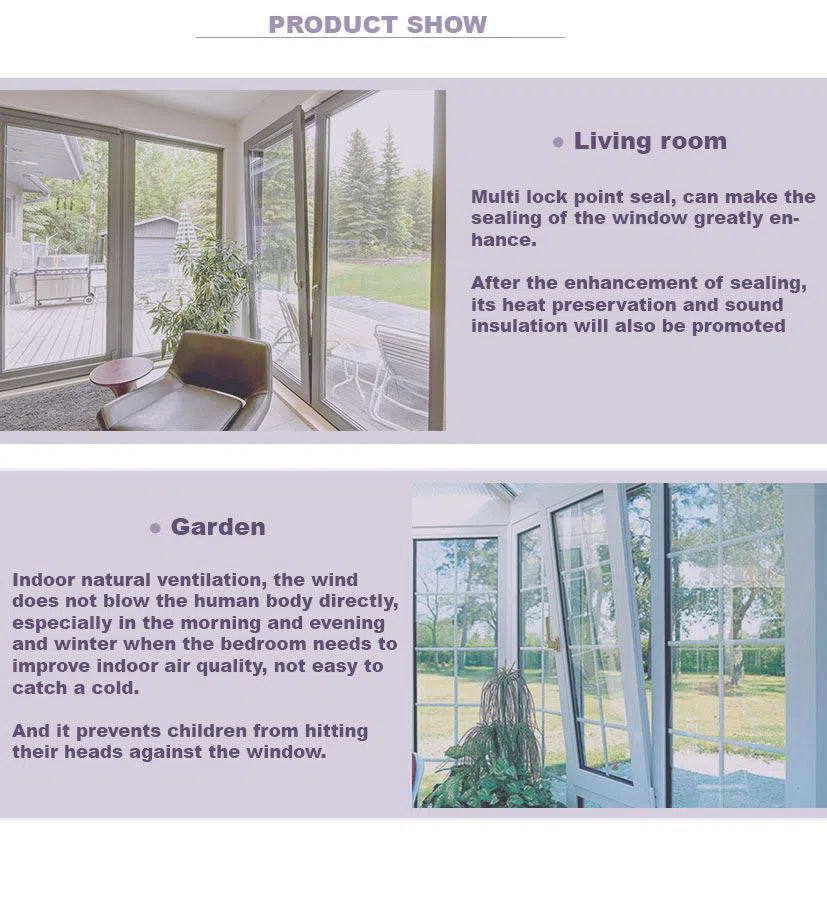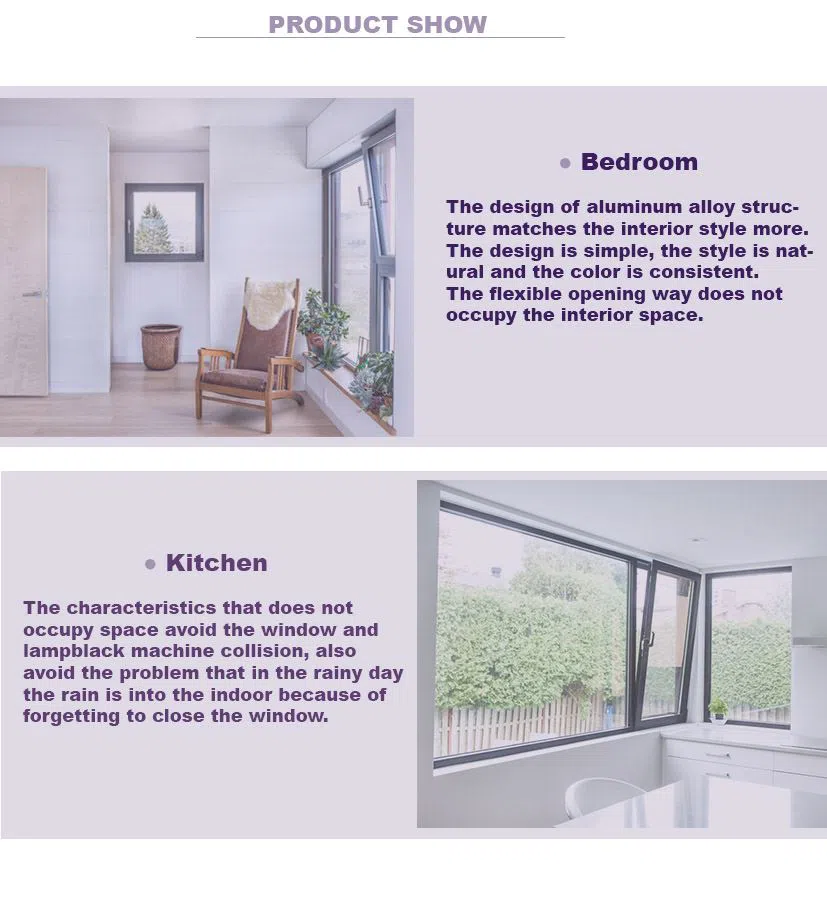 Hot Tags: grey tilt and turn window, China, manufacturers, suppliers, factory, customized, price, buy, high quality, 18 Inch Bifold Door, Side Mounted Terrace Railing, Interior Glass Wall Partitions, Frosted Shower Cubicles, Frameless Pivot Glass Shower Doors, Aluminium Sliding Glass Window design