Description
Product Details 
When designing aluminum doors and windows, our company's designers choose the standard window type as much as possible according to the different needs of the project, so as to facilitate the design, production, construction and reduce the product cost. At the same time, the design of the window type should consider different regions, environments and building type, and meet the physical performance requirements of door and window wind pressure resistance, water tightness, air tightness and insulation performance.
| | |
| --- | --- |
| Name | Aluminium Casement Window |
| Profile material | Aluminium alloy 6063-T5 can be thermal break |
| Aluminium Treatment | Powder coating/Anodizing/Electrophoresis/Wooden grain |
| Size | Customized |
| Color | Blue/Black/White/Red/Grey etc. |
| Glass | Single glass/double glass/Reflective glass etc. |
| Packaging | Air bubble film+ Plastic film/As per your special requirements |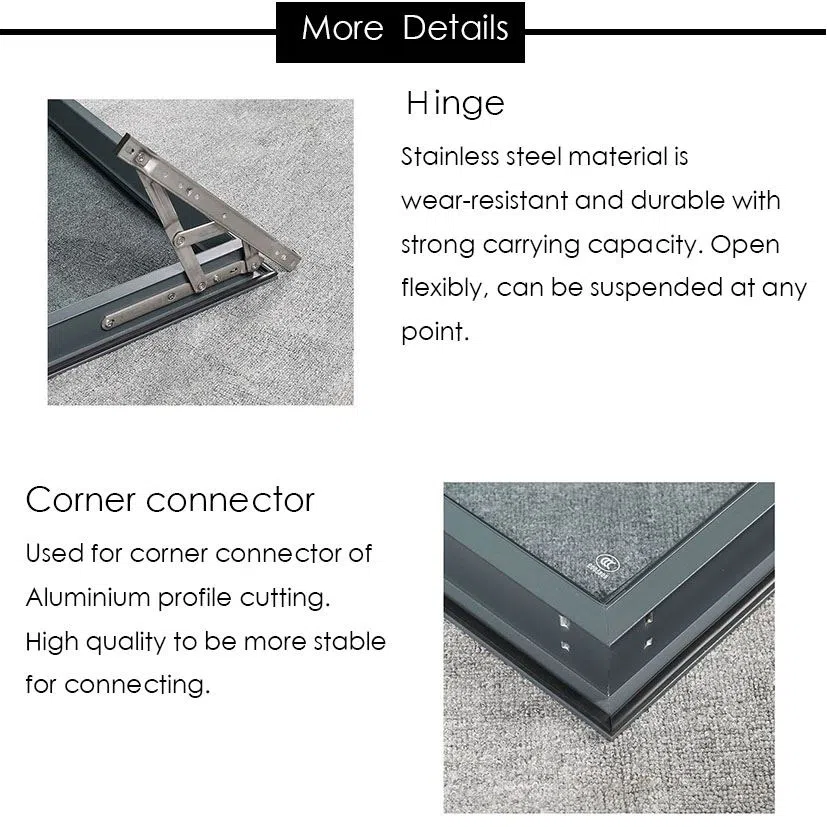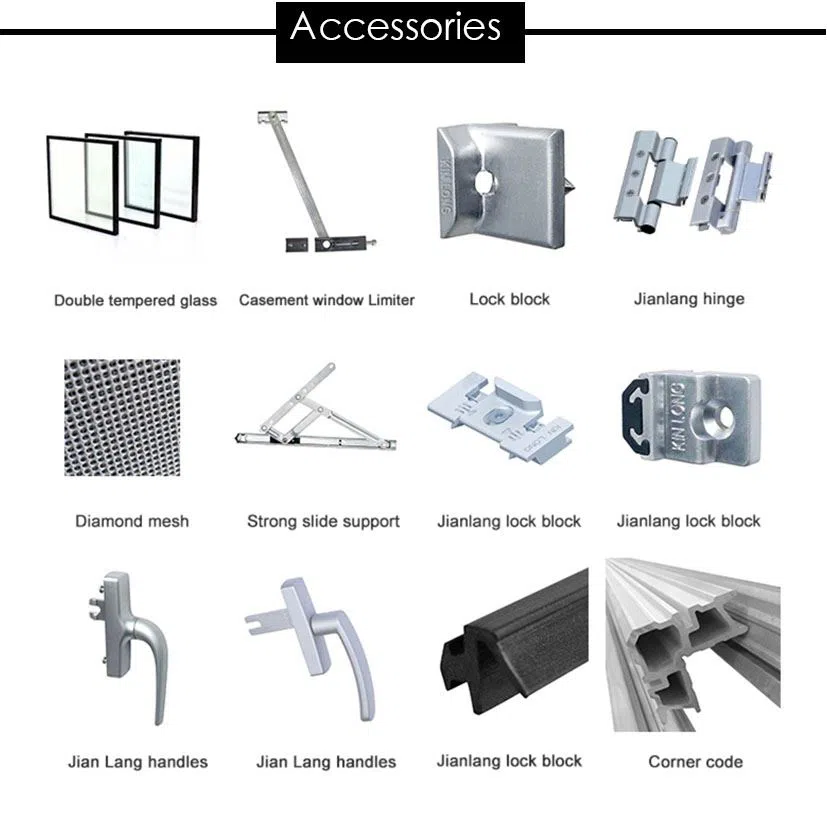 More Advantages
1 Good ventilation
Because the sash can be opened to the maximum extent, allowing indoor and outdoor air to be fully circulated. So the installation of casement windows in the room is easier to breathe and can maintain a fresh and comfortable indoor environment.
2  Security guard against theft
The casement window is fixed all around when closing, the linkage hardware that the sash decorates all around and the various functions that hold a hand to operate indoors, all around the sash when closing is fixed on the window frame, so its safety performance is very high, can have anti-theft effect.
3 Flexible and practical
The sash of casement window is mobile and flexible, and the operation is simple, so that the sash can be turned indoors outside, and indoor space is taken up when the window is opened inside.
4 Sealed and heat preservation
The sealing and thermal insulation performance of the casement window is good. The sealing and thermal insulation effect of the doors and Windows is guaranteed by multi-point locking around the window sash.