Description
Product Details
Thermal break aluminium frame tilt and turn window double glazed window
Aluminum tilt and turn window is that the sash opening and closing is embedded in some horizontal directions.because of the large opening area of the tilt and turn window,so it has good ventilation, good sealing performance, sound insulation and excellent heat preservation performance.
In terms of thermal insulation, the casement window can firstly use a glass configuration with a low heat transfer coefficient and a multi-cavity broken bridge structure to obtain a glass system with high thermal insulation performance by the following measures:
1.Obtain a very low glass heat transfer coefficient using a special glass configuration
2.Injecting inert gas into the hollow glass layer to reduce the conduction and convective heat transfer loss of the hollow layer
3.the use of insulation strips to block the transfer of heat, reduce heat into the room.
Product name
Aluminium Tilt-turn Window
material
Aluminium alloy profile
Glass
Customized
Size
Customized
Accessories
Available by order
Warranty
10 years
Application
Mall/ office/ hospital/ villa/ hotel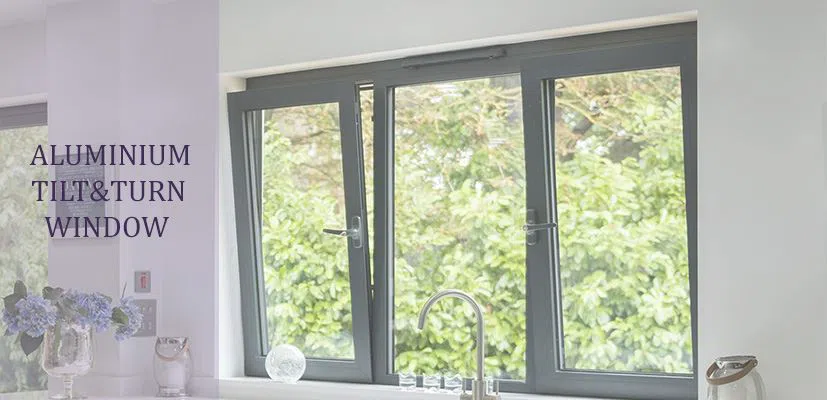 Advantages of our products:
1) The maximun opening possible is achieved when full open the doors.
2) Panels connected together in a line, can be hinged off both side jambs to meet in a number of ways. When open, panels remain 90 degrees to open.
3) Meet or exceed industry standard for airtightness, water-proof, sound insulation, heat insulation.
4) The carrying capacity of the glide system in bottom can reach 180KG, it is smooth, steady and noiseless when fold the door.
5) Double water-proof sealing trips and drainage system in bottom track thoroughly solve the problems of sealing trip ageing and leakage.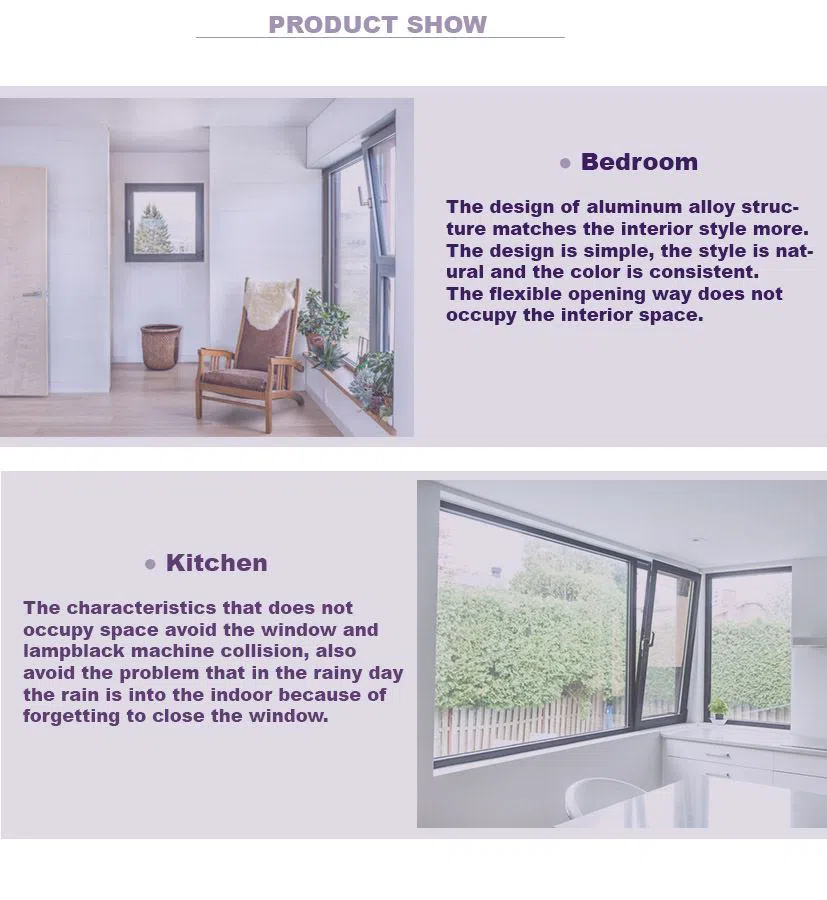 Hot Tags: aluminium tilt turn windows, China, manufacturers, suppliers, factory, customized, price, buy, high quality, Aluminium Mesh Sliding Doors, Glass Partition Wall With Door, Aluminium Louver Window, Waterproof Shower Cubicle, Restaurant Kitchen Swing Doors, Wood Effect Aluminium Bifold Door