Description
Product Details
Aluminium bifold window:
Hardware: The powerful German hardware has passed more than 100,000 closed tests and has a load-bearing capacity of 50kg. The 6-point anti-theft lock effectively prevents thieves from entering.
Glass: The original glass film is made of high-quality glass with 5+12A+5 double-layer tempered glass to improve sound insulation, heat insulation and safety.
Design: Modern design, only 38mm visible.
Long service life: Aluminum alloy profile has the advantages of light weight, high strength, corrosion resistance, small size and other advantages. Strong fire resistance. Long service life (50-100 years).
Environmental protection and energy saving: The aluminum alloy profile can use the new thermal insulation material H-UPVC to heat the partition space between the inner and outer profiles, thereby minimizing the heat conduction of the aluminum alloy, and has good heat dissipation, insulation and sound insulation effects.
Name
Aluminium Bifold Window
Frame Material
Aluminium Alloy
Material
Aluminium alloy+glass+accessories
Opening pattern
Horizontal
Glass
Clear tempered glass
Single tempered glass
Frosted tempered glass
Double tempered glass
Profile Color
Traditional grey and black
Modern white and red
Hardware
Top brand or customized
Size
Customized
After-sale service
Online technical support
Return and replay
Exquisite design, opening, and reasonable ventilation: traditional European-style folding windows open left and right, up and down vertically to save space, broaden the field of vision, and make them more beautiful. It is suitable for shops and villas, with a window of up to 10 square meters.
In addition, the folding window can add an electronic control system to control multiple windows at the same time.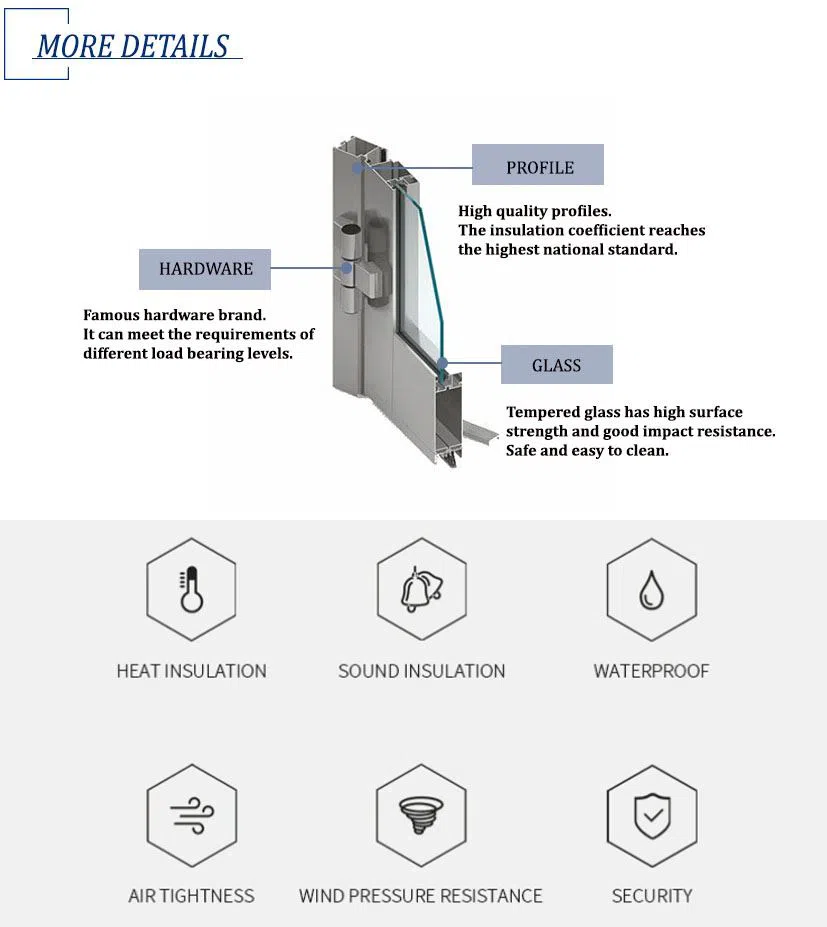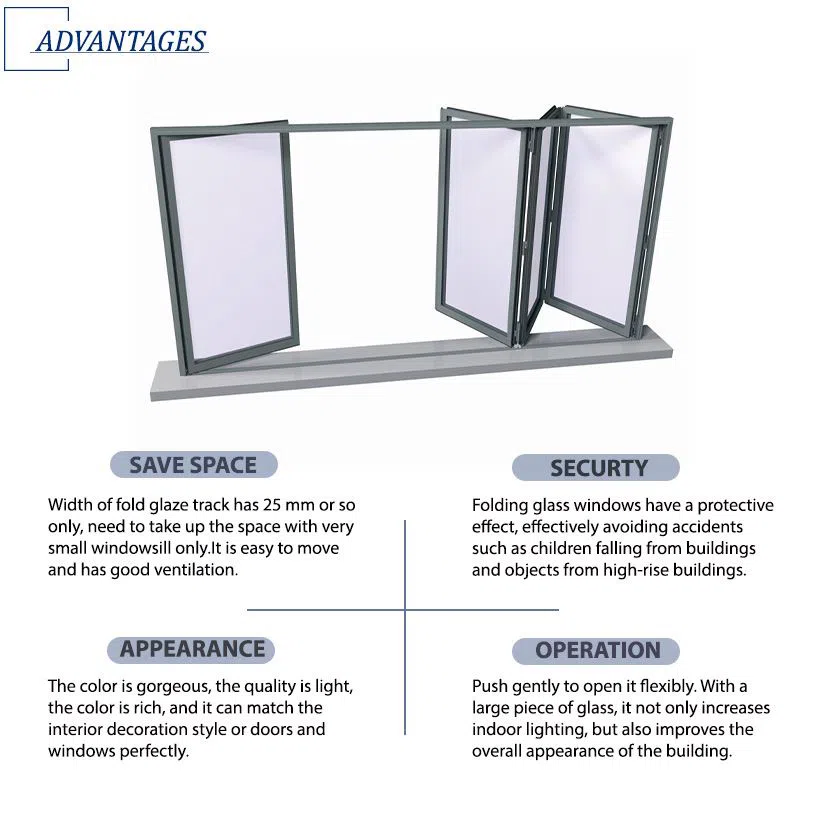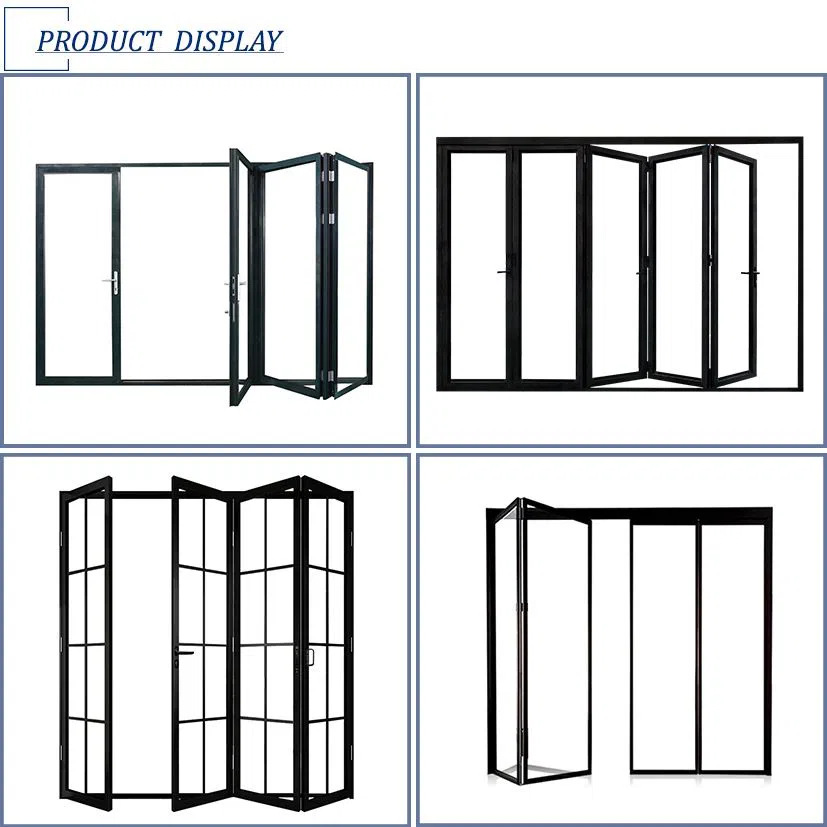 Hot Tags: aluminium bifold windows, China, manufacturers, suppliers, factory, customized, price, buy, high quality, Internal Folding Sliding Doors, Glass Door, Aluminium Hanging Sliding Door, Glass Curtain Wall Systems, Interior Glass Wall Partitions, Glass Banister