Description
Production Introduction
Among the many functions of Windows.Safety is always a top concern.Danger is often closely related to window ventilation.Choosing safe, ventilated doors and Windows is not just a responsibility for yourself and your family.50 casement window series, let you have a reassuring choice.
Name
Aluminium Casement Window
Profile material
Aluminium alloy 6063-T5 can be thermal break
Aluminium Treatment
Powder coating/Anodizing/Electrophoresis/Wooden grain
Size
Customized
Color
Blue/Black/White/Red/Grey etc.
Glass
Single glass/double glass/Reflective glass etc.
Packaging
Air bubble film+Plastic film/As per your special requirements
Warranty
More than 5 years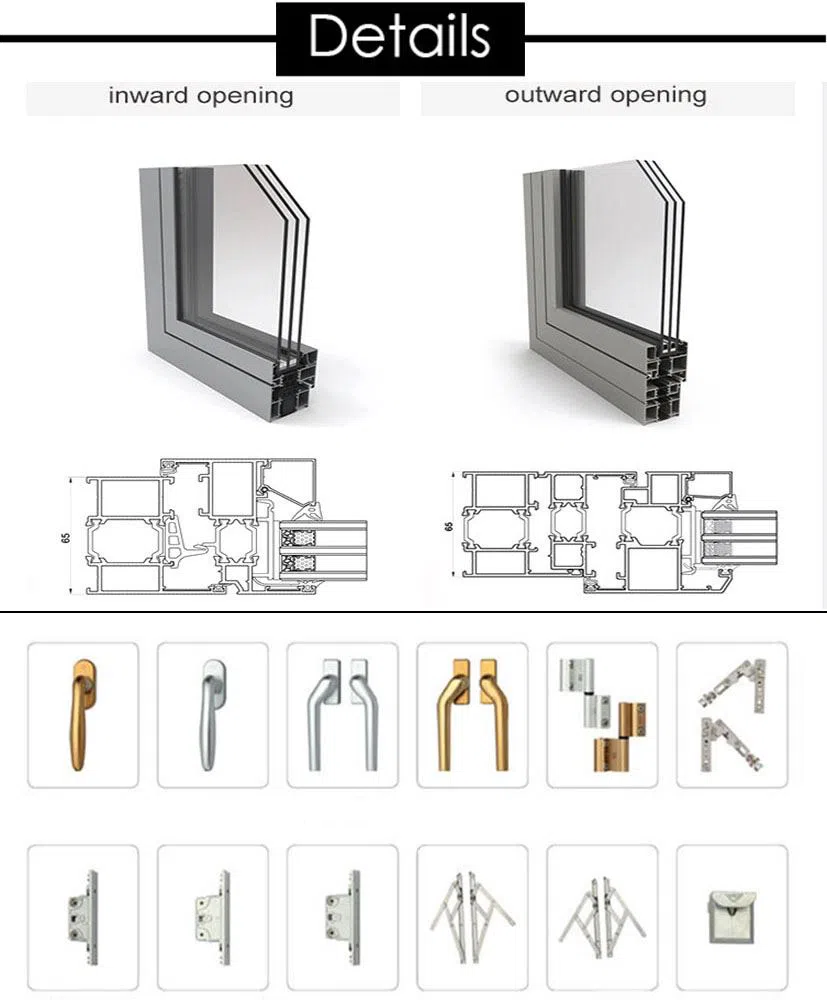 Large floor-to-ceiling glass to maximize the lighting area.Open the window sash to realize indoor and outdoor air convection.Maintain good indoor air circulation, greatly enhance the comfort of home life.Adjust the room temperature by opening and closing Windows.No need to add additional safety guardrail, safe and worry-free.Exquisitely designed appearance, art-like products.It is the pursuit of the quality of life.Effectively prevent children out of the room to ensure the safety of children.
Ventilation upgrade: Ventilation carries the needs of communicating between inside and outside and feeling the heaven and earth.At the same time, ventilation safety can not be ignored.In addition to the existing configuration of the system window, the micro ventilation system in line with the ventilation safety is upgraded, so that the safety performance of the window is greatly improved, with free ventilation and safety without worry.